OnePlus 2 Mini appears to be in the works according to benchmarks
12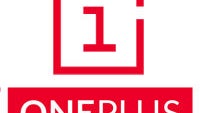 OnePlus has been slowly expanding their device lineup, and it looks like it may have another phone on the way. This time, it may even be a device aimed at those who think screens don't need to be too big. There isn't a lot of info to go on, but a new device from OnePlus has surfaced in GeekBench scan history. Benchmarking data like this is ranked lower on the rumor credibility scale because it is relatively easy to spoof, but that doesn't mean all of the data is false.
In this case, it sounds plausible at least. The OnePlus device listed would include a 4.6-inch 1080p display, a Snapdragon 810 SoC, potentially 4GB of RAM, 64GB of storage, a 12-megapixel rear camera, a 5-megapixel front camera, and Android 5.1.1. There are one oddity in the data though: the phone lists as not having HDR capability. Also, the device is listed as not having NFC, which is reasonable given that OnePlus did leave that out of the OnePlus 2 as well.
Overall, it sounds like OnePlus is planning something of a "mini" version of its high-end OnePlus 2, which features essentially the same specs but with a 5.5-inch display.
What do you all think? Would you be interested in a full-spec device with a sub-5-inch display? Sound off in the comments?