OnePlus 11: Size Comparison
1
We may earn a commission if you make a purchase from the links on this page.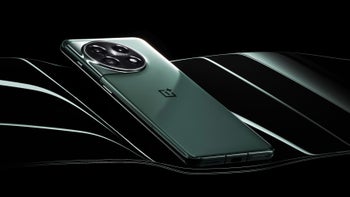 A new Android flagship is upon us, which means the measuring contest has begun. While that might sound very wrong to some, if you are a smartphone enthusiast, you know exactly what I am referring to.
The
OnePlus 11
might be one of the biggest smartphone launches of 2023, but the competition could not be higher. And in a sea of choices, users want to know how the best OnePlus has to offer compares.
While answering that question will take more than this article, we have a much simpler one in mind at the moment. Namely, how does the
OnePlus 11
compare, in terms of size, with many of its biggest (pun intended) rivals? Does it measure up?
OnePlus 11 vs OnePlus 10 Pro vs OnePlus 10T
Naturally, we will first take a look at the OnePlus family. The comparison here is very straightforward, as all three of these devices have very similar footprints. In fact, the OnePlus 11, the
OnePlus 10 Pro
and the
OnePlus 10T
all feature the same display size of 6.7". If you want to go below that, you need to look at other manufacturers.
OnePlus 11 vs Google Pixel 7 Pro vs Samsung Galaxy S23 Plus vs Samsung Galaxy S23 Ultra
In the world of Android, 6.7" is the norm, not the exception. There are a plethora of devices that feature that precise display size, one of them being the
Google Pixel 7 Pro
.
Interestingly enough, no device in Samsung's latest flagship lineup has the exact same amount of screen real estate as the OnePlus 11. The
Galaxy S23 Plus
falls below the 6.7" mark by 0.1", while the gargantuan
Galaxy S23 Ultra
surpasses it slightly by the same amount. The vanilla
Galaxy S23
, with its measly 6.1" screen, simply does not compare.
OnePlus 11 vs iPhone 14 Pro vs iPhone 14 Pro Max
This year, Apple's iPhone 14 lineup comes in just two sizes - 6.1" and 6.7". For the sake of consistency, we will pit flagships against each other. Despite the OnePlus 11 dropping the "Pro" moniker, it is still a very premium device nonetheless. Hence, the comparison to the high-end iPhones Pro models.
In short, the OnePlus 11 dwarfs the smaller 6.1"
iPhone 14 Pro
. However, it is evenly matched by the 6.7"
iPhone 14 Pro Max
. Except in the price department that is, where
Apple
always reigns supreme.