One of the most popular iOS reference apps comes to Android
11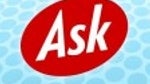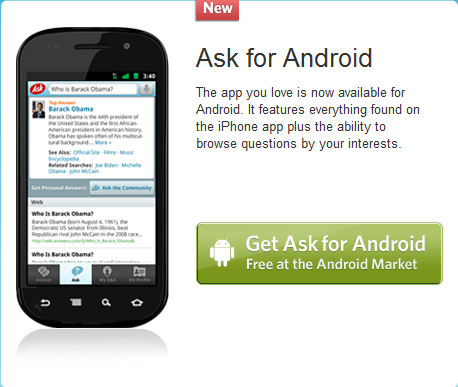 Ask.com, one of the most popular iOS reference apps is now available in the Android Market
Ask.com, whose iOS app
already has over 1 million downloads
, is now coming to Android. Available for free from the Android Market, the Ask.com app allows you to combine a Q&A web search with the
immediacy of receiving timely answers
from everyday people. The people at Ask.com had noticed a huge surge in Android users visiting the mobile site, and decided to offer the app. As
Jason Rupp
, senior director of product management at Ask.com said, "
To win in mobile, you must win on Android
."
The Android version of the Ask.com has all of the features you will find on the version for the Apple iPhone
with some enhancements
. Features include voice-to-text allowing you to say your question instead of typing it. Your response to a question will consist of web results in addition to those answers receiving the most votes from other Ask.com users. And if you want another opinion, you can ask anyone live in the Q&A community and you can browse around to answer questions from other users. A push notification setting will allow you to automatically receive new answers to a previously posted question. Exclusively for the Android version of the app, users can filter questions by topics that fit your profile, and you can also follow certain users who constantly provide interesting answers that you like.
source:
Ask.com