One of BlackBerry's upcoming Android phones may look like this
43
What we're seeing below might be the lower half of one of BlackBerry's upcoming Android smartphones.
Recent rumors
have it that the Canadian company is getting ready to launch at least two Android-based handsets this year. One of them, codenamed
BlackBerry Venice
, should be a high-end slider with a curved Quad HD screen, while another one, codenamed
BlackBerry Prague
, is expected to resemble the low-end
BlackBerry Z3
.
But the device seen in the render below - posted today on Twitter by @evleaks - doesn't look like a slider, and neither like the Z3. Instead, it seems to resemble the
BlackBerry Passport
, which, just like this new handset, has a 3-row hardware QWERTY keyboard. If this is indeed a Passport-like handset, it's probably going to be a pretty wide device with high-end features (and also a high price).
The software buttons that can be noticed on the handset's display suggest that this BlackBerry is running Android Lollipop. Unfortunately, for now there's not much else that we know about the device.
Last month,
BlackBerry CEO John Chen talked
about the possibility of launching Android smartphones, mentioning that it would build one only if it could make it "secure enough." Seeing all the latest rumors, and now this new render, we're inclined to believe that BlackBerry managed to make Android as secure as it wanted to. We assume BlackBerry will soon announce something about all this.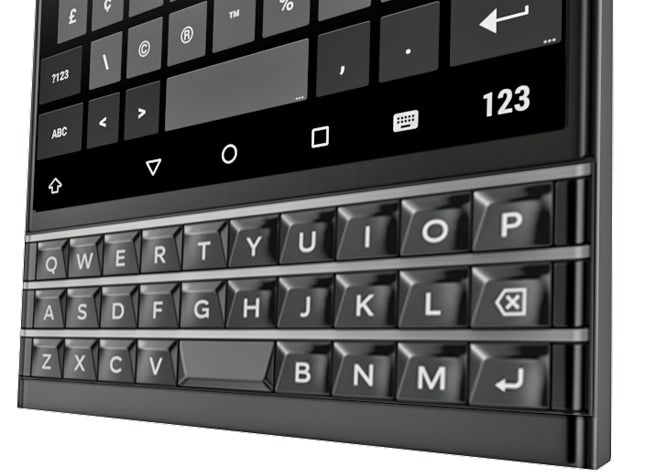 source:
@evleaks