One #SmokedByWindowsPhone participant claims Microsoft cheats
29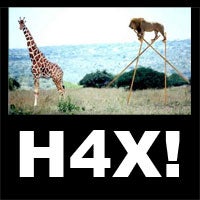 Yesterday we told you that #SmokedByWindowsPhone was hitting all Microsoft retail stores
with an upped ante – a new Windows Phone with no contract and the chance to win a brand new HP laptop valued over a grand.
One participant at the Santa Clara Microsoft Store is claiming they won, but Microsoft cheated them out of a prize. Sahas Katta from Skattertech attempted the challenge with a Samsung Galaxy Nexus running the latest version of Android on Verizon Wireless. Sahas recalled the event by stating:
"The Microsoft Store employee I was up against then explained the selected challenge. Her exact words were the following: "bring up the weather of two different cities." The one who could do that first would win. I felt like I struck gold since I knew I already had two weather widgets on my home screen: one for my current location (San Jose, CA) and another for Berkeley, CA."
Even though he was able to get to his home screen a split-second quicker (because his lock screen was disabled), Microsoft denied him the win. First he was told that the Windows Phone won because "it displays the weather right there." After he pointed out that his device did the same, followed by additional discussion with a manager, he was told that he needed to display the weather of different cities in different states.
While we think the Smoked By Windows Phone challenge is an innovative and fun marketing tool, if Sahas' claims are true, Microsoft needs to exercise its due diligence in being clear about the rules and crowning winners when they win.
source:
SkatterTech
via
WMPowerUser