On its way to the US market, LeEco is now the world's fastest-growing major smartphone brand
16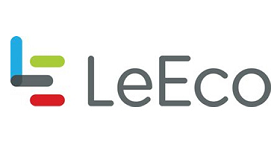 According to the latest report from market research firm Strategy Analytics, LeEco is currently the fastest-growing major smartphone brand in the world with an estimated shipment growth of +541% year-on-year.
If SA's estimates turn out to be accurate, LeEco will ship about 25 million smartphones in 2016, a number that should be good enough to place the company as the 11th largest smartphone vendor on the globe. 25 million smartphones is a great shipment number for a company that has only entered the smartphone market in 2015. During its rookie year as a smartphone maker, LeEco is estimated to have shipped 3.9 million smartphones, banking hard on the commercial success that the brand's Le 1S and Le 2 have enjoyed in China.
If you're from the US, you probably don't know too much about LeEco, although that's likely about to change soon.
The company plans to enter the United States smartphone market
at some point in the upcoming months. Given that LeEco's smartphones offer high-end hardware at very affordable prices, chances are that the brand will make its presence felt in the US, where unlocked smartphone shipments are currently booming.
According to the report, the main drivers behind this impressive growth are LeEco's competitively priced hardware, improvements in the distribution chain, as well as expanding media content ecosystem.
Strategy Analytics, however, mentions in its latest report that LeEco's success in China does not guarantee that the brand will enjoy a similar popularity boom in the US as well. Here's an excerpt from the report:
It remains to be seen whether LeEco can replicate its China success across the US, India or elsewhere, due to local tastes or copyright barriers, but LeEco is clearly growing at a very rapid rate and the vendor is an emerging threat to mass-market smartphone rivals such as Alcatel, Huawei and Samsung.
What do you guys think, will LeEco find success in the US market?