Chinese smartphone manufacturer LeEco to make a 'big splash' in the U.S. this fall
20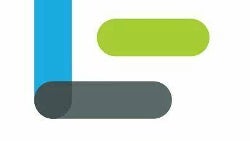 Earlier today, we told you about LeTV's new name, LeEco. Obviously, we have always concentrated on the phones manufactured by this gigantic Chinese consumer products company. And some of those handsets were beasts. Speaking of beasts, the Le Max 2 is equipped with a Snapdragon 820 SoC and 6GB of RAM. In our story earlier today we mentioned that a new version of the Le Max 2 is rumored to have a Snapdragon 821 chipset under the hood
with 8GB of RAM
.
There is good news for you stateside smartphone fanatics who would love to see LeEco phones available in the U.S.; a report published today says that LeEco is looking for talent in the U.S. to support the company's stateside launch this fall. Not only will the Chinese firm start offering some of its handsets in the U.S., it also will deliver a streaming video service in the states. The company is said to be negotiating rights to video content in the U.S. The LeEco handsets sold in the U.S. will be able to access this video streaming service, as well as others.
According to LeEco Director of PR Todd Witkemper, LeEco will be making a "big splash" in the U.S. It currently has 400 employees in the states, mostly on the West Coast. By the end of this year, that figure will be up to 1000. Last December, we told you that the Le Max Pro,
the first phone to be introduced with the Snapdragon 820 SoC
,
was heading for the U.S.
That never happened even though the manufacturer's commercials in China would loudly boast that the firm was coming to the U.S. But now, it appears that a U.S. launch is really going to happen.
Tonight's report says that LeEco will produce phones specifically for millennials living in the states. Don't expect your U.S. carrier to carry these handsets as they will be all sold unlocked.
source:
Phonescoop
Recommended Stories