On Monday at 12:00 PDT, you'll be able to buy the OnePlus 2 without an invite
26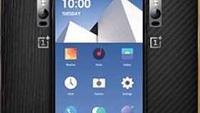 About a month ago, OnePlus CEO Carl Pei announced that everyone will be able to buy a
OnePlus 2
during a
time-limited open sales window
. Just recently, the manufacturer has announced the exact date and time for this flash sale.
On Monday, the OnePlus 2 will be available for purchase at 12:00 in various corners of the world. In the US, the sales will open at 12:00 PDT / 3:00 PM ET and will close an hour later, at 1:00PM PDT / 4:00PM ET. In Europe, the sales will start at 12:00 CEST. In Asia, the open sales hour starts at 12:00 HKT.
One very important detail to bear in mind is that the open sales window will be region locked, meaning that US residents will only be able to purchase the handset in the dedicated US time window.
In India, the phone will be available for purchase from Amazon.in, the exclusive seller in the country. Customers from other places around the world, including the US, will have to purchase the OnePlus 2 directly from the manufacturer's website.
Priced starting at $389, the smartphone comes with a range of high-end specs, such as a 5.5-inch display with a resolution of 1080 by 1920 pixels, a Qualcomm Snapdragon 810 chipset paired with 3GB of RAM, 16GB of internal storage space, a 13MP primary camera as well as a fingerprint reader integrated in the physical home button. In terms of design, the OnePlus 2 comes with a metal frame and a Sandstone back cover. For much more details about the handset, make sure to head on over to our
OnePlus 2 review
. It's a long read, but you have three days to make up your mind about getting the OnePlus Two during Monday's flash sale.
Back when OnePlus announced its decision to openly sell the OnePlus 2 for a short period, the company said that this flash sale will be its way of making up for a significantly delayed launch of its recent "Flagship Killer". Will you get over the frustratingly limited availability of the phone and purchase the OnePlus 2 this Monday?