Offline viewing for Netflix could be coming soon, but not to the US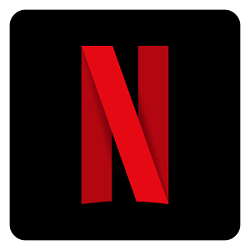 When it comes to consuming media on your phone or tablet, your options are virtually endless. So many solutions exist for watching your favorite TV shows and movies, but among all of these, Netflix remains as one of the best options that you have. With a great selection of original programming, wide app availability, and low pricing model, it makes sense as to why the streaming service is one of the most popular ones out there. However, as great as Netflix is, there's one big feature that it's been missing ever since its inception - offline viewing. This is something that Amazon Prime Instant Video has had for quite some time, and we heard a report back in June that
Netflix would finally be getting this feature at some point before the year was over
. That date is quickly coming up with it now being November, and thanks to new information from Netflix's Chief Content Officer Ted Sarandos himself, we now have additional information on this matter.
In an interview that
CNBC
conducted with Sarandos, Netflix's CCO said that the company's belief was the idea that Wi-Fi and mobile data connections are becoming more and more prevalent with every day that passes. Essentially, developed countries like the US and the UK don't have a need for being able to download Netflix content to watch it because access to strong Internet connections are so readily accessible.
However, Sarandos also went on to say the following -
They [more territories] all have different levels of broadband speeds and Wi-Fi access. So in those countries, they have adapted their behaviors to be much more of a downloading culture. So in those merging territories, it starts to become a little more interesting. We still think for the developed world our thesis has been true, but I think as we get into more and more undeveloped world and developing countries that we want to find alternatives for people to use Netflix easily."
What this boils down to is that an offline viewing mode is coming to Netflix at some point in the near future, but the likes of the US, UK, and other similar countries won't be getting access to it. Sarandos' explanation for this move does make sense, but there's no denying that it's a bummer either way. While consistent Internet connections are certainly becoming more reliable and widespread, there are certain times where you're either in a dead zone or your home Internet connection goes out. In these situations, having the option to download and view Netflix content offline would be incredibly convenient. However, as far as we can tell, that's not something the majority of us will be getting any time soon.