Official video shows how a 30 minute commute powers up a OnePlus 3T for the rest of the day
9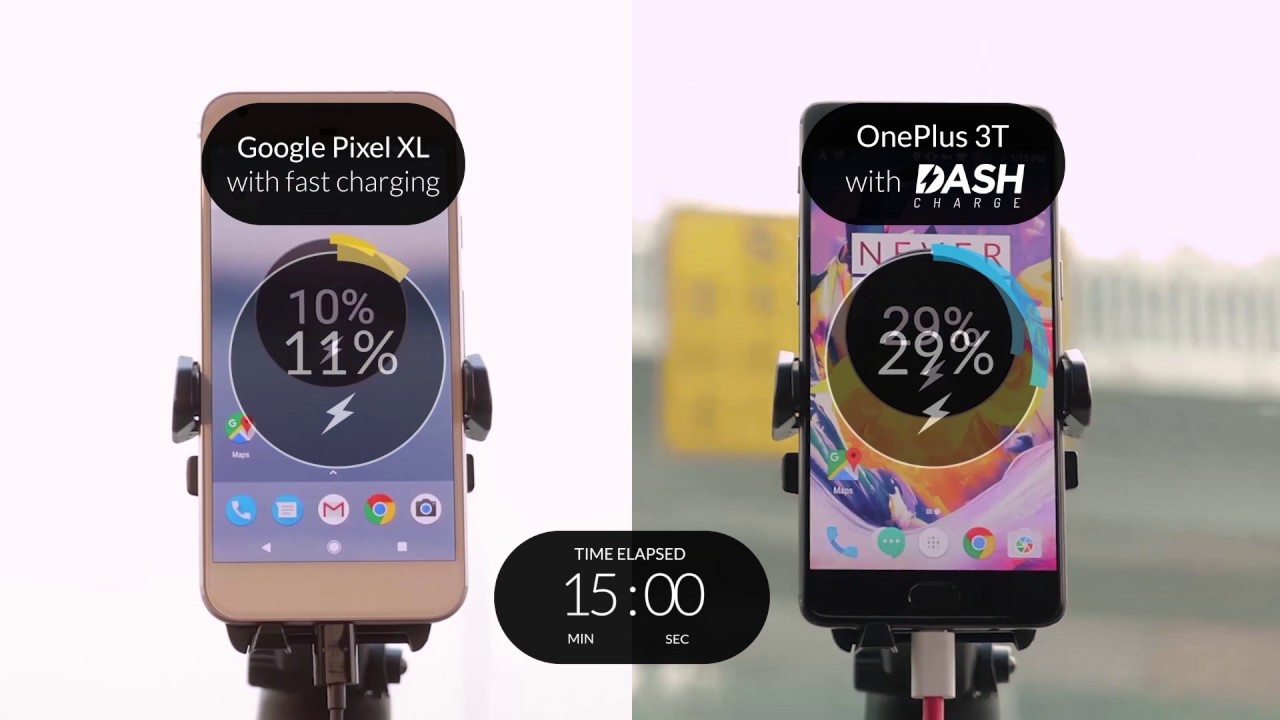 Rapid charging has become a major feature on high-end smartphones like the
OnePlus 3T
. Most handset manufacturers use a high voltage charger to power up the depleted battery, and while this does make charging faster, it also warms up the phone which extends charging times. OnePlus' Dash Charge uses a different method. Dash Charge increases the amperage allowing the charger to carry more current to the cell. This charges the battery even faster, and at a lower temperature too. As a result, the OnePlus 3T on Dash Charge will generate enough battery life in a 30-minute commute to last the entire day.
OnePlus has produced an official video that answers two questions. Will Dash Charge provide enough power in a 30-minute commute to allow the OnePlus 3T to run the whole day (as it claims)? And does the Dash Charge system work faster than the Fast Charging capabilities of the
Google Pixel XL
? Both phones are suited to take each other on in a battery test since the OnePlus 3T is powered by a 3400mAh cell, compared to the 3450mAh battery used on the Pixel XL.
At the end of a half-hour drive, the OnePlus 3T had gone from 1% to 57% battery life using Dash Charge. That should be enough power for the phone to run for the rest of the day. Was Dash Charge faster than the Fast Charging system used on the Pixel XL? The first Google designed handset had its battery life extended from 1% to 21% in 30-minutes, falling far short of the performance achieved by the OnePlus 3T and Dash Charge.
Check out all of the action yourself by clicking on the video at the top of this story.
source:
OnePlus
Recommended Stories