Official Verizon DROID 4 specs leak
43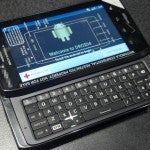 Things are moving quickly with the DROID 4, we just heard about the release date a couple days ago and now we're getting the official list of specs for the new version of Motorola's slider on Verizon. We first
saw pics
of the phone just about a month ago, two days ago we got word that the phone may be released as soon as
December 8th
, and now we have a spec list for the phone. Not a bad turnaround.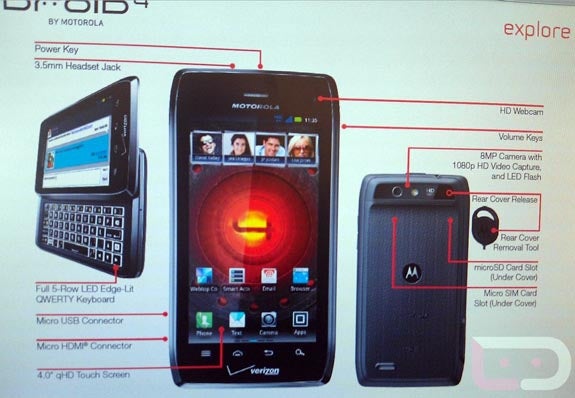 To a large extent, the DROID 4 reads as if it were a
DROID RAZR
, but with a slider keyboard attached. The DROID 4 has a similar 1.2 GHz dual-core CPU (though no word if it is the exact same OMAP 4430) found in the RAZR, as well as 1 GB RAM, 16 GB storage, and an 8 MP rear camera. The DROID 4 is listed as having an HD front camera, which very well could be the same 1.3 MP found on the RAZR. And, the only real difference is the DROID 4 has a 4" qHD screen whereas the RAZR's is 4.3". Of course, the RAZR is Verizon-only, but the DROID 4 features a world-phone radio with support for LTE, CDMA as well as GSM.
As far as size, it's not surprising the DROID 4 is a bit hefty, but that's to be expected with slider. The phone is listed as 2.8 x 5 x .5 inches (71 x 127 x 12.7mm) and 6.31 oz (179g). Rounding it out, it will have a 1785 mAh battery. All in all it looks like a nice phone, especially if you're still tied to having a physical keyboard.