Official Galaxy Note 7 S-Pen hands-on video shows Samsung listens to its customers
24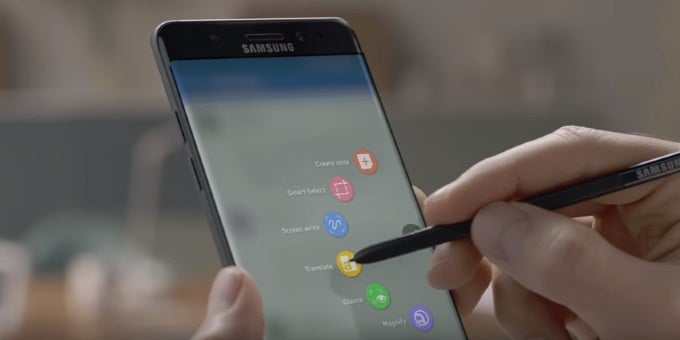 The S-Pen remains the Galaxy Note line's distinguishing feature. There's simply no other smartphone that offers a competing alternative to what you can do with the Samsung stylus, now more sensitive than it's ever before, and also waterproof. To drive that point home, Samsung produced a tongue-in-cheek video that shows the latest S-Pen and the Galaxy Note 7 in action.
The feature highlights include the S-Pen's ability to scribble notes on the device while it's screen is turned off, the inability to insert it backwards (we love this moment, for it shows Samsung truly listens to its customers and isn't afraid to poke fun at its past mistakes), the super-cool feature that instantly turns any video into a 15-second GIF, the magnifying glass function, and other cool stuff you can accomplish with it.
The video is available for your viewing pleasure below. As Verizon and T-Mobile have already started shipping the Galaxy Note 7, some of you will get to play with it and the S-Pen pretty soon. Others will get to do that on or after August 19, which when the smartphone goes on sale officially.
Recommended Stories