OMG iPhone 5 vibrates stronger: here's why
18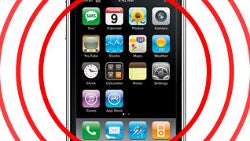 If you have just upgraded from the iPhone 4S to the brand new larger-screened iPhone 5 you might have a feeling that it's not just larger but vibrates stronger. It's not just you - the new iPhone 5 switches the oscillar vibrator for the good old rotational vibrator used in a ton of phones including iPhones prior to the 4S.
The Verizon iPhone 4 and then the iPhone 4S were the first iOS devices to come with a new smoother and generally more precise and quiet vibrator. It's called a linear oscillating vibrator. So why didn't Apple keep it?
The answer seems obvious when you look at the comparison pictures below. The new linear vibrator is much larger than the traditional rotational vibrator and with the new iPhone 5 obsessing over a swim waistline and light weight every point of an inch counts.
Many users have complained they've missed calls because of the weak vibration on the iPhone 4S. Have you experienced the same, and is Apple really solving a problem here?
source:
The Next Web