Nvidia joins 64-bit club: Denver CPU core coming in H2 2014
29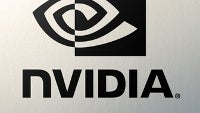 Nvidia will bring its first 64-bit ARMv8 chip with a custom-designed Denver core in the second half of 2014. Nvidia is planning to bring it as part of a second-generation Tegra K1 run that will come with the same impressive 192-core Kepler SMX graphics, but this time paired with a dual-core 64-bit Denver CPU.
With Denver, Nvidia joins the 64-bit club. The Denver custom core was first unveiled at CES 2011, but it was expected to arrive later, but priorities seem to have changed now and the chip maker is full steam ahead of its own plans.
There is little technical information we know about Nvidia's Denver, except that it'd run at turbo speed of up to 2.5GHz (no mention of nominal speeds), and that it'd be a very wide architecture, similar to Apple's Cyclone. Denver will be a 7-wide superscalar ARMv8 chip, and, in comparison, Cortex A15 is only 3 instructions wide. Nvidia's new CPU core will also come with 128K/64K (instruction/data) L1 cache.
Putting Nvidia's Denver announcement in context, we ought to mention that Apple was the first company to bring 64-bit chips to mobile with its custom built Cyclone core and ARMv8 instruction set. Intel's Bay Trail tablet-focused chip is also 64-bit, but Windows 8.1 - the platform that it mainly launches with - does not come with support for its 64-bit capabilities.
So all in all, Nvidia will simply use the newly unveiled Tegra K1 name for both its 32-bit (shipping with quad-core Cortex A15 in H1) and 64-bit (shipping with dual-core Denver in H2) chips, and both will come with 192-core CUDA Kepler cores. The company definitely seems to have sped up its transition to 64-bit, and with a release date set for late this year, we should finally start seeing 64-bit Android around then as well.