Numbers show that Chromebooks are more popular than thought
34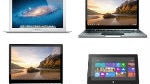 Recently, a lot of sites have been jumping on the reported number by DigiTimes that only about
500,000 Chromebooks
have been sold so far, and using it as proof that the platform is in trouble. Many are also trying to compare that number with the approximate
1.5 million Surface tablets
sold so far, as if that's a reasonable comparison. It turns out the Chromebook numbers may be higher than previously thought.
In a new report by Forbes, Acer is reporting that about 5-10% of its quarterly shipments are Chromebooks, which could put the actual number of Chromebooks shipped by Acer between 205,000 and 410,000. And, Acer says that Chromebooks are selling quite well, especially in education where elementary schools and high schools are adopting the platform more and more. The rest of the sales are going to "übergeeks" (like myself), who want a secondary computer.
If the numbers from Acer are accurate, it seems unlikely that Chromebooks overall have only sold 500,000 units to date. Even if Acer is at the low-end of estimates, there are still Chromebooks from HP, Samsung, and Google, and Samsung's Chromebook has reportedly been the most successful model.
So, it sounds like Chromebooks are more successful than we thought. And, maybe it's about time people stop trying to compare the sales of $200-$400 Chromebooks (we'll assume the Pixel hasn't sold enough to matter), with the Surface tablet that starts at $500 and jumps to $900 for the Pro (all without Type Covers.)