November Android numbers show KitKat up to 30%
10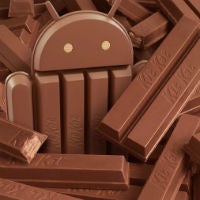 Today brought the official release of the Nexus 9 and Android 5.0 Lollipop, but it has also brought the updated Android distribution numbers for the ecosystem. Interestingly, it appears as though the Android 4.4 KitKat adoption might be speeding up a bit. KitKat was up to just over 30% for October, which is up 5.7% from last month. That is a pretty sizable jump for KitKat. Going from August to September saw KitKat up 3.6%, and July to August was an increase of 3%. It should be interesting to see if KitKat will keep gaining steam now that Android 5.0 is here, and manufacturers are hard at work on that update.
All other versions of Android saw declines for October. Android
2.3
Gingerbread dropped from 11.4% to 9.8%; Ice Cream Sandwich was down from 9.6% to 8.5%; and, Jelly Bean went from 53.8% to 50.9%.
It should be interesting to see how Android 5.0 Lollipop premiers next month. If Google can push the update to all the scheduled Nexus devices before the measurements are done for December, it could have a relatively strong showing for an Android update. When KitKat first launched, it only captured 1.1% of the market in its first month.