Note 8 gets a ZeroLemon case that doubles its battery life
10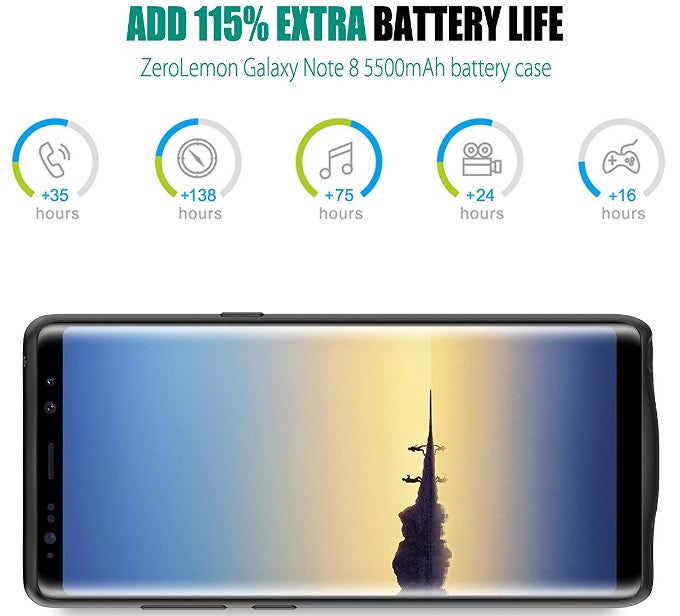 After equipping the spring flagships
Galaxy S8
,
S8+
and even the
LG G6
with some of the best value-for-money battery cases, ZeroLemon is at it again, this time equipping the high-ender of the Android fall, Samsung's
Galaxy Note 8
. How about doubling its battery life that is pretty middling, as can be expected from its Quad HD+ display and smaller-than-predecessor battery?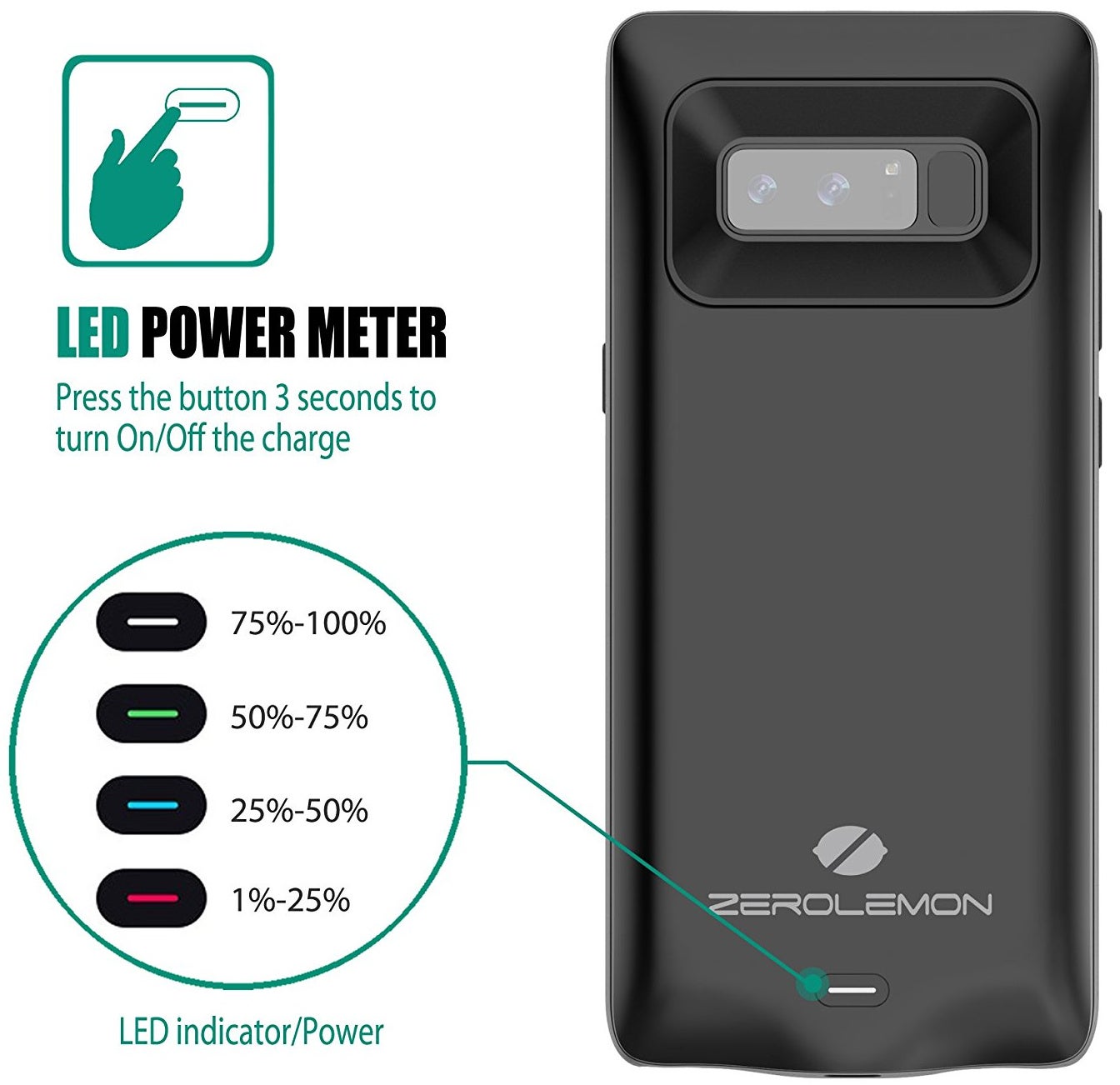 ZeroLemon's Note 8 battery case will be with you through the thick and thin
That's exactly what ZeroLemon's 5500 mAh wrapper promises, and, if you are wondering why only doubling it at that capacity, bear in mind that this is not a battery replacement, as the phone is sealed, of course, but rather an external power bank of sorts, housed in a convenient Note 8 case for a double duty. The gear has four colored LED lights to gauge how much charge it has left, a pass through connection means you won't have to take the case off first when charging.
Granted, it makes the already big handset taller and way thicker, but, if you are traveling and want the Note 8 to last more than a daylight's time on a charge, that might be your best bet. The best part is that the ZeroLemon pack currently goes at $39.99 introductory price over at Amazon before it starts shipping October 5, and then will go up to $80, so hit the source link if you are interested.