Not likely to see any new Windows Phone devices at MWC 2014
16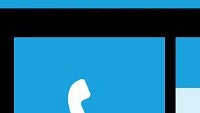 It looks like we might not be seeing much of anything new on the Windows Phone front at MWC 2014. The rumor mill about new Nokia Windows Phone devices has been sporadic at best (aside from the
Android flavored X
), and the
Samsung "Huron"
is expected to be a Verizon exclusive, so a debut in Barcelona is a bit out of focue. Microsoft's activity instead may be geared towards whetting the palate for //Build/ 2014 in April.
That is not to say we will not see a lack of presence from Windows Phone or Nokia or Samsung, but it seems more likely that with the expected formal announcement of
Windows Phone 8.1
in just a couple months, it stands to reason that Microsoft may be keeping exciting new announcements close to the vest for the time being. Also, it bolsters Microsoft's announcement when there is brand new hardware on hand to show everything off (just like when Windows Phone 8 was announced).
Of course, momentum is critical to maintaining growth for the platform, which, while robust,
remains a far away third to Android and iOS
. If we do not see anything new on the Windows Phone front in Barcelona it will not be the end of the world. There was nothing new at CES either, and Nokia generated a lot of buzz in Abu Dhabi at Nokia World last October.
With that in mind, we will keep our expectations dialed down a bit for Windows Phone. If there is a surprise development, then we will be on top of it of course. We suspect
we will have our hands full
just the same.
sources:
Recode
via
WMPoweruser