North Korean tech company rips off Apple's trademarks by marketing the Ryonghung iPad
30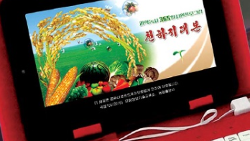 The powers that be in North Korea don't seem to care about international conventions, so perhaps it is no surprise that they would stick their tongues out at trademark and patent violations. This time, the target is Apple. A tech company in the country, Ryonghung, has launched a tablet that it calls the Ryonghung iPad. This is obviously a rip off of the branding used by Apple for its tablets, right down to the use of the lower case "i" and capital "P." Considering that Apple introduced the tablet category back in 2010, there is no question which company used the name first. And of course, Apple has trademarked the name.
North Korea has ripped off Apple before with its version of the iMac that was pre-loaded with Red Star 3.0, a complete copy of OS X. The Ryonghung iPad comes with an unknown operating system and is powered by a quad-core 1.2GHz CPU. The tablet also features 1GB of RAM and an 8GB Hard Disk. It offers a physical keyboard, an HDMI port and has over 40 pre-installed apps including one that can diagnose 1,200 ailments. Other programs can be added by inserting separate SD cards.
"Ryonghung iPad is now popular among customers. It can perform a range of functions such as reading different sources of digital information, office work and documentation. And it also has more than 40 apps. The iPad boosts stability in terms of operating system. It is equipped with 4 CPUs and HDMI, plus a keyboard and network connection"-Marketing material for the Ryonghung iPad
This would appear to be a layup for Apple's legal team if it decides to proceed with a lawsuit. So far, there has been no word out of Cupertino. The Apple iPad name is important to Apple, which goes without saying. You might recall that back in 2012,
Apple paid a Chinese company called Proview $60 million for the rights to use the iPad name in China
. A slip up by Apple left the iPad name in Proview's hands in the country, and the company originally sought $2 billion from Apple to buy the rights from them.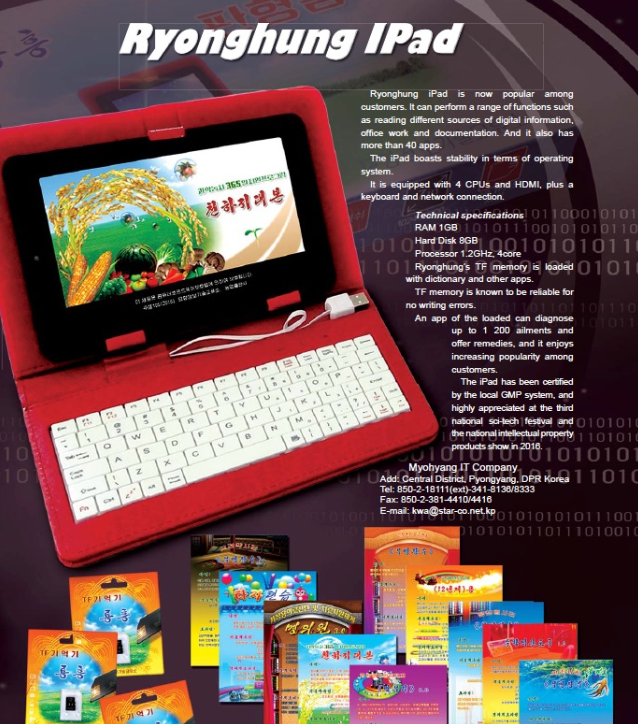 North Korea rips off the Apple iPad name
source:
NKNews
(sub. req'd) via
Gizmodo