Nokia's former executive says Android is (like) number 1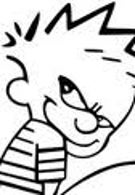 Nokia's former executive, Anssi Vanjoki, has left an unusual image in our mind after his comment on the Android platform. The former executive said that handset makers who use Google's open source OS are like little boys who "pee in their pants" to for the warmth. What he was saying was that while the platform works well at first, the effect starts to fade and it gets worse later.
Based on the comment, we would say that Samsung, Motorola and HTC have been spraying all over the place. We would also note that with Vanjoki now on the outside of the Finnish based manufacturer looking in, it could be a sign that Nokia might be considering using its number 1 option-Android (pun intended)-on some new Nokia handsets.
Nokia spends three times as much as Apple does on software R&D and an analysis of the firm by the Financial Times shows that the company could lift their margins by 4% by switching to an Android based platform. This leads to higher profits and a higher stock price. Ultimately, Nokia must satisfy its owners, which are the stockholders.
source:
FT.com