Nokia's choice of Windows Phone 7 a $14.6 bln gift for the industry?
14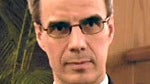 Nokia's choice of Windows Phone as itsmain platform was dubbed the Elopocalypse for Nokia and more analystsagree on that despite Stephen Elop's media efforts. Tomy Ahonen, anex-executive at Nokia, claims that this move is equal to a $14.6billion gift to other phone makers in the industry.
The estimate is based on the premisethat Nokia will give up 50 million smartphones and that market sharewill surely be occupied by rivals. At an average price of $292 perphone, that leads us to the $14.6 billion number. And that, folks, isthe best case scenario, according to Ahonen. Things don't look rosyfrom that point of view and even if Microsoft injects "billions notmillions" in Nokia, it would hardly make up for the expected lossin market share. The analyst predicts that by the end of 2011,Nokia's smartphone market share will shrink to around 12% before theexpected launch of the first Nokia Windows Phone 7 handset.
Who will benefit the most? Surprisinglyfor some – it would be RIM in Ahonen's opinion. Nokia isparticularly strong in Western Europe and some Asian markets likeChina and India. That's where RIM and Apple will capitalize onNokia's shrinking Symbian sales.
Here is what the smartphone marketshares will look like in Ahonen's estimates:
Brand . . . . . . . . . . . Q4 2010 . .. . . . . . Q4 2011
Nokia . . . . . . . . . . . 28% . . . .. . . . . . . 12%
Apple . . . . . . . . . . . 16% . . . .. . . . . . . 19%
RIM . . . . . . . . . . . . 14% . . . .. . . . . . . 18%
Samsung . . . . . . . . 11% . . . . . .. . . . . 14%
HTC . . . . . . . . . . . . 10% . . . .. . . . . . . 12%
SonyEricsson . . . . 5% . . . . . .. . . . . 6%
Motorola . . . . . . . . . 5% . . . . .. . . . . . 5%
Others . . . . . . . . . 11% . . . .. . . . . . . 13%
source: Communities Dominate Brands blog