Nokia throws a zinger at BlackBerry on Twitter
24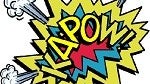 Nokia Conversations, the official blog of Nokia was scouring its Twitter feed and came across a motivational message from BlackBerry in the UK.
"Get busy, do what it takes, take charge, solve problems, make tough calls, make next happen."
It is a familiar rally cry for the productive, the power user, the quintessential BlackBerry businessman.
Accompanying that mantra is a picture to motivate you to "know the right people." The point being that if you do not know who owns a BlackBerry, you clearly do not know the right people. We dig solid marketing as much as the next person, but in the forum of social media, we also understand such ideas may be subject to wise crack responses.
It is no secret that BlackBerry is facing big challenges and a shrinking user base. Nokia, having been in a similar position knows this, and thus knows the perfect zinger to throw at BlackBerry. "Awkward," is the only work in Nokia's responding Tweet, along with a picture,
"You don't know who's got one because everyone has made the #SwitchToLumia =)"
Let this be a lesson on how to use Twitter in the competitive landscape.
via:
WMPoweruser