Nokia targets businesses with new Lumia 1520 ad
22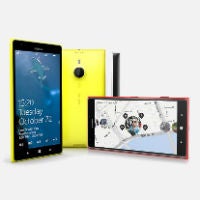 As we've mentioned a number of times, every manufacturer and every platform maker around wants to be the one to capture the enterprise market that has been left behind by BlackBerry. Some, like Samsung, are aiming to do so with security software features. Others, like Nokia, understand that certain entrenched productivity apps (read: Microsoft Office) can go a long way as well.
Nokia has put out a new ad for the Lumia 1520 that seeks to grab some of the enterprise market, and the ad takes an interesting direction. Rather than tailoring the ad for businesses, Nokia has made the ad for employees who likely work for a company with a bring-your-own-device (BYOD) policy. The ad highlights SkyDrive and Office, but also spends quite a bit of time with other features like navigation.
BYOD is becoming more and more commonplace as companies realize that they don't necessarily need to supply smartphones, because employees will already have them. This means that employees can get the phone they want, and companies don't have to spend so much on hardware. Not a bad deal.