Nokia says iDoalotmore, challenging Apple with… Symbian
23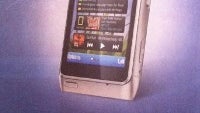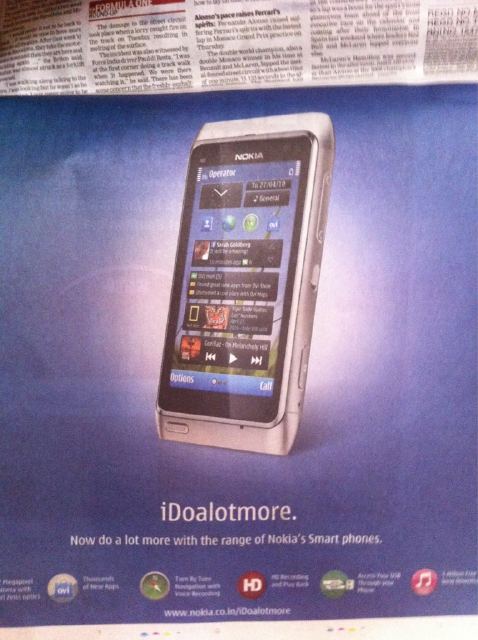 Just when you thought that Nokia would take the quiet path to Windows Phone and leave Symbian^3 to slowly decay, a bold move by the Finns challenges none other than Apple with… Symbian. An ad in one of the latest issues of the Times of India claims: "
iDoalotmore
." With such a bold stance copying Cupertino's speak, we could already sense Apple's lawyers pondering over the next lawsuit. But what's more interesting is that the ad proclaims the superiority of none other than "the burning platform" Symbian.
A walkthrough of all the "iDoalotmore" services on the local Nokia website details how Nokia Maps, Music, HD Camera and Video, Video Calling, Apps and USB on the go trump the competition, and while we can see the benefit of having Nokia Maps with free navigation and the superior camera quality of a phone like the Nokia N8, we're hardly convinced that Video Calling and Apps could outdo existing services by Apple. That might seem like aggressive marketing, but hey, Nokia has to push that
next 150 million
in the next couple of years somehow, right?
source:
Nokia India
, Noel Barretto (
Twitter
)

Recommended Stories