Nokia sales head quits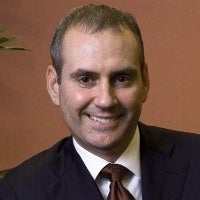 Colin Giles, Nokia's executive vice president of sales and member of the company's Nokia Leadership Team has stepped down after 20 years of being with Nokia. Giles said he wanted to spend more time with his family, and that's the mаіn reason for his departure. Coincidentally, Giles, known for widening Nokia's presence in Asia and China in particular, leaves as Nokia's sales in China dropped catastrophically in the last quarter.
The move will initiate a change in the way Nokia's sales department functions as the intermediary position Giles served will be eliminated and all four regional senior VPs and the head of sales operations will report squarely to Niklas Savender, executive VP of markets.
This will strip off one layer of Nokia sales that used to exist.
"Colin's leadership has been very valuable as we shifted Nokia's strategy and aligned the sales organization around our new product families, Lumia and Asha," said Stephen Elop, president and CEO. "We appreciate the commitment that Colin has demonstrated to Nokia over the years, and we wish him much success as he takes the next step in his career."
source: Nokia