Nokia patents a crazy, ribbon-like flexible battery
32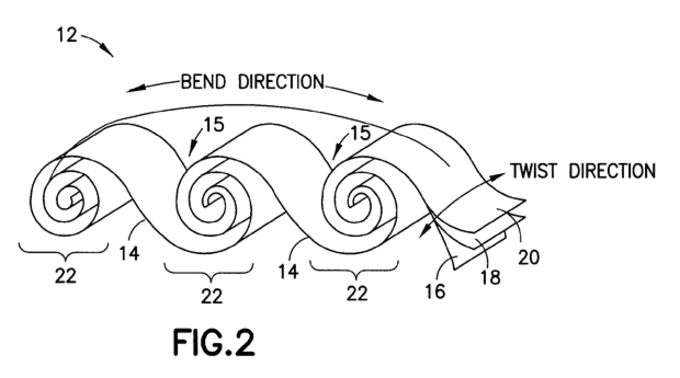 Talk about innovation! A Nokia patentpopped up today, describing a bending, twisting flexible battery thatlooks like a Swiss roll (more like Finnish roll). As you probablyguessed, the battery is fit for devices that bend and twist in alldirections, while maintaining their integrity. And, although having asuper-flexible smartphone or tablet doesn't make very much sense(apart from a better fit inside the pocket), this battery could makea whole new breed of device designs possible.
So, how does the magic work? Thebattery apparatus consists of a single battery ribbon that's spreadin two blocks - the anode and cathode, connected with aninterconnecting portion in-between. The ribbon is encased in vacuumpackaging with its middle connecting portion configured to contact afirst side of the interconnecting portion, and a second opposite sideof the interconnecting portion.
Nokia envisions its flexible battery inall kinds of portable electronic devices, including "mobilephone, a gaming device, a music player, a notebook computer, or apersonal digital assistant." Wearables aren't mentioned, butthink of the smart wristbands and rings that will be possible thanksto miniature processors, flexible batteries and displays. As Nokiatransitions its business to research, development and patentlicensing, we will be seeing ever more intriguing works. In themeantime, other technological companies, such as LG and Samsung, areworking to perfect their own solutions as well.
source: Patteravia NokiaPower User