Nokia may sell Vertu luxury phone unit to EQT this week
6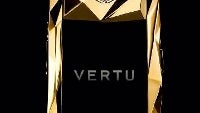 Nokia might be one step closer to
selling its Vertu luxury phone unit
and one company to buy it is said to be private equity group EQT. Reuters' infamous
"sources familiar with the matter"
said that the deal is estimated at around $250 million (200 million euro).
The
deal could be inked as soon as this week
, but it's all up in the air still as there are difficulties related to the carving out of the Vertu unit out of Nokia.
Vertu is known for making luxury phones, but with the advent of smartphones the company lagged introducing full-fledged smartphones. The brand however is still popular, mostly in third-world countries where oligarchs and the like buy the phones as status symbols. One general principle to go with Vertu phones is that if you're asking about the price, than chances are you can't afford it.
Nokia has fumbled and is now looking for more cash, and selling its "non-core" assets like Vertu is one of the ways it can patch the holes drilled by the Android and iOS boom, and self-erosion of Symbian.