Nokia looking for an exclusive launch with Everything Everywhere?
19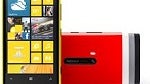 The Financial Times reports that Nokia is in exclusivity talks with Everything Everywhere, a partnership between Deutsche Telekom and France Telecom in the United Kingdom, operating the Orange and T-Mobile brands. If they strike a deal, Nokia would be marking a change compared to previous strategies in the UK. In the past, Nokia sought to deliver their handsets into as many people as possible, which meant delivering devices through as many carriers as possible.
However, with the Lumia 900, Nokia did sign an exclusivity agreement with AT&T in the US, so the framework is there for Nokia to do the same with the Lumia 920 and Everything Everywhere then capitalize on the exclusivity with a heavy dose of marketing.
When the Lumia 920 is released, it will be one of the first 4G/LTE phones sold in the UK, and it is expected to operate on 4G spectrum owned by Everything Everywhere (1800MHz). Everything Everywhere will report details of their 4G services next week, and barring any regulatory problems, The Times reports that the Lumia 920 will launch in November.
source:
Financial Times
UPDATE:
Everything Everywhere has announced that among several devices that will be available for the rollout of its LTE network, the Nokia Lumia 920 and Lumia 820 will be exclusive to T-Mobile and Orange customers. The announcement was made as part of the broader message about the planned deployment of the UK's first 4G/LTE network. Also among that announcement was that of a new brand called "EE" which will replace the T-Mobile and Orange brands.
updated source:
EE