Nokia launches brand new camera interface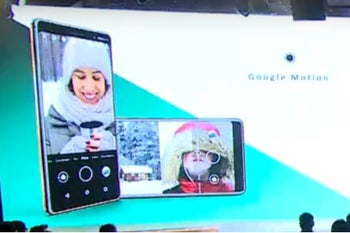 Today, Nokia unveiled that it is bringing a brand new camera interface to its phones, a modern, swipe-based interface that will replace the current camera UI with its dated looks.
The update will first come to the popular
Nokia 6.1
Plus, and then to most other Nokia phones as the company rolls out Android 9 Pie.
The new camera interface is styled a bit like the camera UI on the Apple iPhone with a big shutter button in the bottom center and with different modes that you vertically swipe to change.
Nokia has also bundled two signature Google features in this new camera: the Google Lens that recognizes what's in an image and allows you to search the web to learn more about it, and the
Motion
Stills feature that allows you to create fun, short animations.
All of this sounds like a solid update to one of the weakest parts of the Nokia UI experience. For all the rest, Android One takes care with its clean interface and fast updates. Not a bad combination, is it?
source: Nokia