Nokia launches a photo-sharing app for WP8, calls it PhotoBeamer
7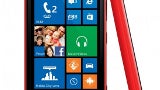 Nokia has added yet another app to its portfolio of WP8 exclusives. Actually, this time the app is exclusive to the Lumia 920 and 820, which is a shame, because it seems kind of cool.
Courtesy of its acquisition of imaging company Scalado, Nokia is bringing you PhotoBeamer - an innovative photo-sharing app. Here's how it works: you start PhotoBeamer on your phone, then open the PhotoBeamer.com website on whichever device you want to stream the photos to. Let's say you want to view the images on your desktop computer. So you navigate to the PhotoBeamer.com site, which will show a large QR code. You use the PhotoBeamer app on your phone to scan that QR code, and the next moment, you'll see your photos seamlessly streamed to your big desktop screen. Cool, isn't it? It seems like a really fast way to display photos on a web-connected device with a large screen.
If you own a Lumia 920 or 820, you can download PhotoBeamer
here
.
source:
NokiaConversations