Nokia has a new marketing strategy that positions it as a '"challenger"
99+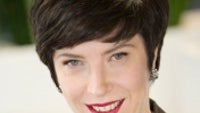 Once upon a time, Nokia ruled the smartphone world. Now, the Finnish based handset manufacturer is revamping its marketing strategy to present itself as a challenger in the industry. Nokia's Chief Marketing Officer Tuula Rytila has been given the task to light a spark under the company's name. Rytila says that from late 2011 to now, Nokia's goal was to make the public aware of the Lumia brand. This included showing off the brand at retail locations.
Now, Nokia is changing its focus although that might not mean that Nokia itself will be spending more money on advertising. Rytila said she will work with Microsoft and other partners to make sure that they have a larger budget for marketing. "
There's a lot of noise in the marketplace and we need to make sure our message gets across
," the executive said. Last year, Nokia cut its advertising spending by 25% from 2011 to $1.27 billion. Sales also declined from $53.85 billion in 2011 to $38.31 billion,a drop off of 27.9%. "
We want to (show) more emotion and be more daring
," Rytila stated. The marketing chief acknowledges that with Nokia no longer leading the way in the smartphone market, the company has to act like a
challenger
.
"For years we were the leader in our industry. When a leader is [at the top] for a long time, naturally they have more to lose and become more defensive. Now we actually get to act like a challenger. It's quite natural, and we're having a lot of fun with it. We want to be more bold in our approach, and [we want] a global brand as well."
-Tuula Rytila, CMO, Nokia
Ifi Majid, Nokia's head of product marketing for North America, said earlier this year that Nokia had learned its lesson from marketing the
Nokia Lumia 920
with AT&T and applied those lessons to marketing the
Nokia Lumia 928
with Microsoft and Verizon. The bottom line is that Nokia needs to give the public a
new reason
to buy Nokia Lumia handsets.
source:
AdAge
via
CNET
,
FierceWireless