Nokia goes Android with the N1: has your dream come true?
74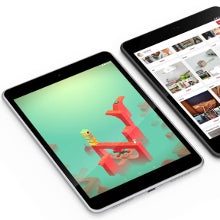 One might argue that Nokia is taking it back on Microsoft with the
just-announced premium N1 Android tablet
, priced to move at $249. Others could say that, since the company's phone division was bought out, it must grab every chance to remain relevant in the mobile world, and might have had the tablet in the making for a while, too.
Whatever the cause for releasing the excellent
Nokia N1
that has been discussed around the boardroom tables, the first Nokia device with Android is a fact, and it might be a dream come true for many fans of the Finnish company.
Nokia said it won't be making phones anymore
, for obvious reasons, but it never said anything about tablets, and here we are - with arguably the best value-for-money proposition in the universe of small tablets. The N1 is a thin aluminum slate with a zero air-gap 2K display, 64-bit chipset, 32 GB storage, Wolfson sound processor, quality speakers and mics, as well as a
brand new Z Launcher software
, meant to simplify your Android experience. The cited $249 price tag doesn't hurt the good impressions either.
That is why we want to immediately ask you if you have been dreaming of the moment when Nokia goes Android, and whether the newly-minted tablet meets those expectations. After all, Nokia dubbed it N1, indicating it might intend to start a whole line here, so we better get used to it. Check your opinion in the poll below, and sound off in the comments.