Nokia delisting from Frankfurt stock exchange, to slash price on the Nokia Lumia 800 soon
7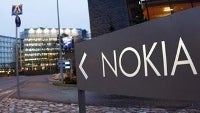 Nokia has announced its plans to
delist from the Frankfurt bourse
, one of Europe's biggest stock markets, in the first half of 2012 as its stock volumes have decreased there. The company added that its Frankfurt shares represent only a small part of its stock. The company will continue publicly trading shares at the New York Stock Exchange (NYSE) and in Finland.
Along with the delisting news, an interesitng inside scoop surfaced from long-time Russian Nokia analyst Eldar Murtazin. Murtazin claims that sales of the Nokia Lumia 800 are not living up to the expectations and Nokia has secretly agreed to
cut the price of the Lumia 800 by 15%
in the second half of January or February. This, in his opinion, is indicative about the not so stellar sales of the first Nokia Windows Phone, which was supposed to be the company's savior.

"Nokia 800 price cut in second half of Jan2012 or Feb - minus 15%. decision take yesterday. Thats 'success' [sic],"
Murtazin tweeted.
We'd certainly take it with a grain of salt - up until now it's just a rumor and Murtazin has a hit-or-miss record with his scoops. Additionally, just yesterday Nokia released a reassuring statement about the Lumia 800 after another analyst estimated sub-par sales of the device. The coming weeks and months might prove crucial about the device, but to draw some conclusion we'd rather wait until Nokia releases some official sales data after the end of this quarter.
Nokia applies for delisting from the Frankfurt Stock Exchange
Nokia Corporation
Stock exchange release
November 24, 2011 at 09.00 (CET+1)
Espoo, Finland - Nokia has decided to apply for the delisting of Nokia's shares from the Frankfurt Stock Exchange due to the decreased trading volumes of Nokia shares at the exchange. The application for the delisting will be made to the Management Board of Frankfurt Stock Exchange. Subject to approval, the final day of trading of Nokia shares on the Frankfurt Stock Exchange is estimated to be during the first half of 2012.
Nokia's trading volumes on the Frankfurt Stock Exchange have decreased during the years and currently represent only a small percentage of the total global trading volumes of the Nokia share. In 2003, 2004 and 2007 Nokia delisted from the stock exchanges in London, Paris and Stockholm respectively. Nokia shares will continue to be traded within the Eurozone on the NASDAQ OMX Helsinki Stock Exchange and in the United States in the form of American Depositary Shares on the New York Stock Exchange (NYSE).