Nokia considering carrier revenue sharing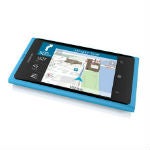 Nokia has been a pretty big fan of exclusives recently, and for pretty good reason too. By bringing in exclusive apps, Nokia has been able to differentiate itself in the Windows Phone market, and perhaps even generate a bit of buzz, but if this news is true, Nokia may be about to go beyond exclusivity plans. We had heard before that
Nokia was in talks with European carriers
, but now we're learning more about what those talks entail.
So, we heard that Nokia is considering carrier exclusivity for its Windows Phone 8 Lumia devices in Europe in an
attempt to generate a demand for the device, similar to what Apple did with the iPhone early on. Of course, the iPhone had demand that Windows Phone doesn't, so this sort of move wouldn't really help at all. We also expected that Nokia learned that from the forced exclusivity on AT&T of the Nokia Lumia in the US so far. Sales have been pretty weak, and the general consensus is that Nokia really wishes that Verizon would accept a non-LTE Windows Phone device. Given that, it's hard to believe Nokia would really want to try the tactic in Europe, even if Windows Phone demand is a bit higher in various areas of Europe.
The other, more believable, part of the report actually highlights the exact issue we're talking about, because it is now rumored that Nokia is considering offering carriers a revenue sharing plan in exchange for retail support. The original report from the Financial Times had claimed Nokia was looking to work with carriers to push Lumia devices, but revenue sharing would be an even more aggressive tactic than expected. Given that Windows Phone 8 is expected in November, and Nokia is expected to lead the charge, we should find out soon what the real plan is.