Nokia and Xiaomi sign a mystery patent exchange agreement, hint at future partnership in AR and VR tech
1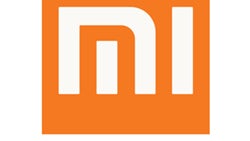 If you've been reading the news lately, you might have heard
a fresh rumor
that upcoming Nokia devices could be equipped with a Xiaomi-designed Surge chipset. But this isn't the only recent piece of news regarding Xiaomi and Nokia, as the two companies have just announced a strategic partnership, consisting of the latter licensing a number of patents to the former, buying others, the two collaborating on building network equipment, and also opening up to the possibility of future partnerships in areas such as augmented and virtual reality.
...Which is a completely misleading way to start this article — those of you who pay attention to the business side of the smartphone world have should have immediately recognized the problematic usage of the name Nokia, which is now primarily a telecommunication equipment manufacturer, who just so happens to also license its brand name to a third party phone maker called HMD Global. However, it sure is funny how Xiaomi seems to be dipping its fingers into all the Nokia it can find these days.
But exposition aside, the partnership announcement is as vague as they come, at least in regards to the patent sell. We do know that a part of the licensing deal (which is its own, separate thing) involves the two companies getting free access to each other's cellular standard patents, but no information regarding what patents Xiaomi has fully acquired are available right now. There is, however, some open room for speculation, so we're going to do just that.
Being one of the biggest players on the mobile phone market since its inception, both on the consumer and the provider side, Nokia has acquired a treasure trove of patents (a sizable amount of which come from
the merger with Alcatel Lucent
), which relate to some of the core technologies behind communication standards such as GSM and WLAN, as well as to hardware components needed to make modern smartphones a reality.
And as for Xiaomi, while it being one of the biggest smartphone manufacturers in the world may be enough for some, the company still aims to keep expanding, and reach US shores
in two years' time
. And if it plans to do so by using the aforementioned in-house Surge chipsets, there's more than a fair chance it needs to get access to certain patents so as not to infringe on others' intellectual property. So the mystery sale might well be of the latter, hardware-related patents, though this is purely speculation on our part.
But besides patents, the two companies will also collaborate on building network infrastructure equipment (of the boring, wired kind). And lastly, they're in talks of future partnerships in the world of the Internet of Things, AR and VR, and artificial intelligence, which could prove interesting considering both companies' increasing interest in these fields.