Nokia Smart Cam on the Nokia Lumia 925 is the cure for photobombs, here's a demo
8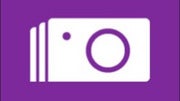 Having a good camera on your smartphone doesn't guarantee that you'll be capturing a masterpiece every single time. Sometimes the software controlling that camera is just as important, and all major smartphone manufacturers are well aware of that. This explains why all kinds of fancy camera features and effects are loaded onto the best handsets, allowing their owners to take pretty pictures in all kinds of circumstances.
The Nokia Lumia 925 is no exception. The smartphone comes out of the box with the Nokia Smart Cam app, which includes a set of tools that may really come in handy in a number of cases. At the same time, the software is pretty straightforward to use so even novice users can take advantage of it.
Nokia Smart Cam works by taking a series of images – ten of them over a period of about 3 seconds or so. These are then presented to the user so that he or she can pick the best photo among the bunch – the one where nobody has blinked and everyone is smiling. But if that's not enough, the software has another trick up its sleeve.
Using Nokia's Smart Cam, you can actually replace the faces of the people within the frame. And it works really well: faces are detected automatically by the app and alternatives are cropped out of the other shots that the app has taken. All you have to do is to tap on the photo you need to replace and pick the best among the ones available.
In instances when someone accidentally walks into the photo and spoils the shot, Smart Cam can be used to delete the intruder. Moving objects are detected by the software and erased as if by magic. No more photobombs! Again, the app does the trick by stitching together areas of several different frames.
The action shot feature has to be our favorite. It is used to visualize the progress of a moving object frame by frame, just like in the sample image you see here. And it is really simple to make as Nokia's Smart Cam does the stitching for you, so all that's left to do is to pick which frames you want in the image.
And that's what Smart Cam can do to make your photos look more impressive. Currently, the app is available only on the Nokia Lumia 925, but other Lumias are bound to get access to it as well once they are reached by the Lumia Amber software update. Nokia Smart Cam is available as a free download from the
Windows Phone Marketplace.