Nokia Sleep Sensing and Home Automation Pad hands-on
1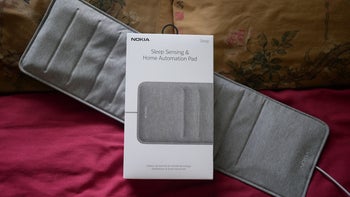 For techies and casual tech followers alike, there's always something a little nostalgic and endearing about the release of a new Nokia device. These days the phones are still rolling out under HMD Global, but separately, under Nokia's official banner, and in conjunction with the company's acquisition of Withings, the Nokia digital health business continues to offer a decent ecosystem of devices.
Today we're taking a look at one such device whose primary focus is sleep tracking, and secondarily, home automation – the Nokia Sleep Sensing & Home Automation Pad. Nokia's never been one for creative names, but usually delivers solid build quality and consistently good performance. We took this $100 under-the-mattress pad for a spin to see what Nokia was able to deliver to the burgeoning sleep-tracking and home automation markets.
Design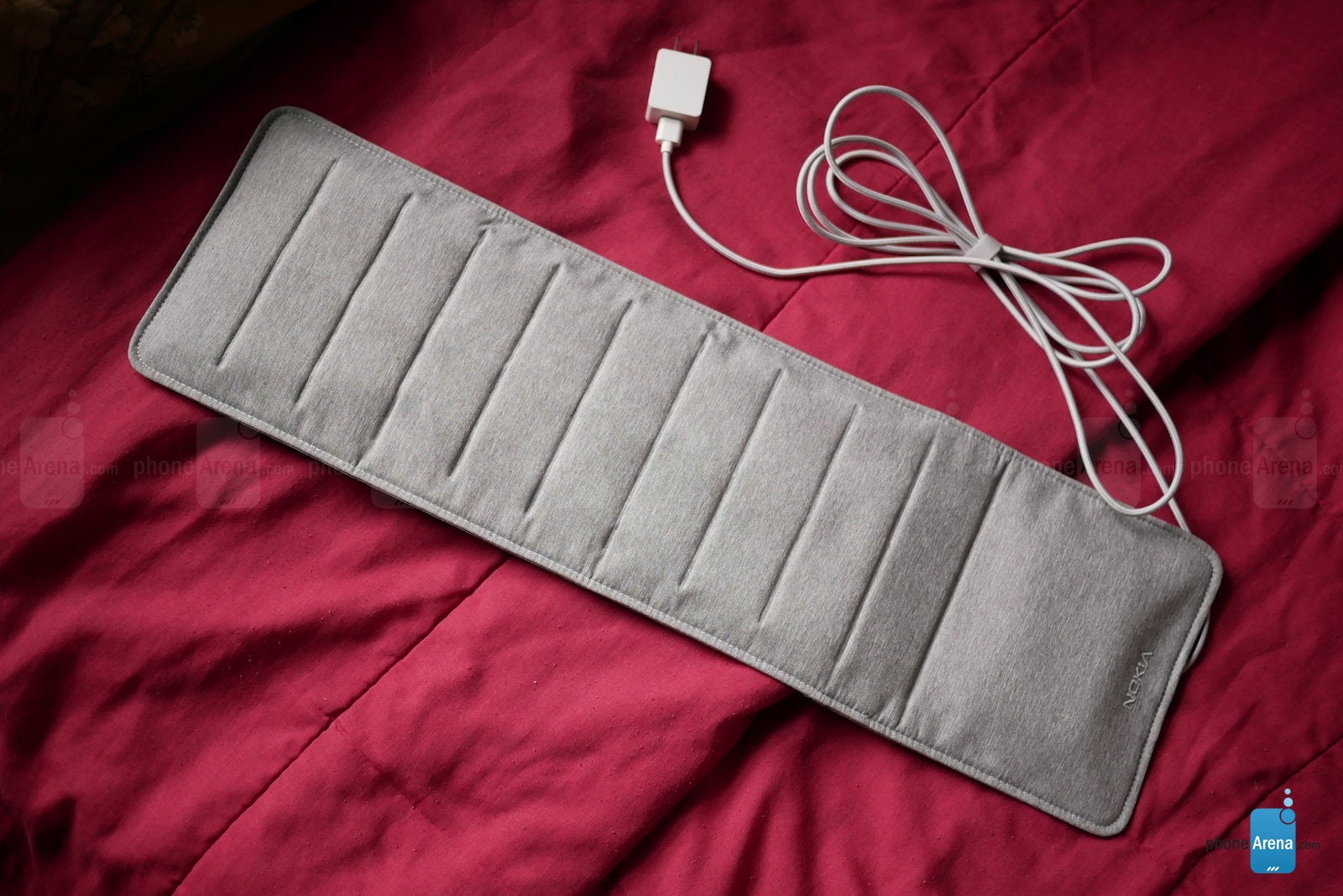 The Nokia Sleep Sensing & Home Automation Pad is, of course, a pad which is placed under the mattress. At nearly three feet long, it extends horizontally across the width of the bed in order to cover the most area, and subsequently, track more accurately. Unfortunately, it can only track one user, though, despite its length. A machine-washable heather gray cloth encases the technology within, which includes an air bladder for pressure-sensing, a microphone for detecting snoring, and LED's for help with setup. Attached to all this is a long USB power cable, which we're glad to see measures over seven feet in length, leaving plenty of slack for most any bedroom setup.
The Pad itself looks good with its pillow-y cloth stitching but being under your mattress, looks won't matter much.
Functionality and Companion App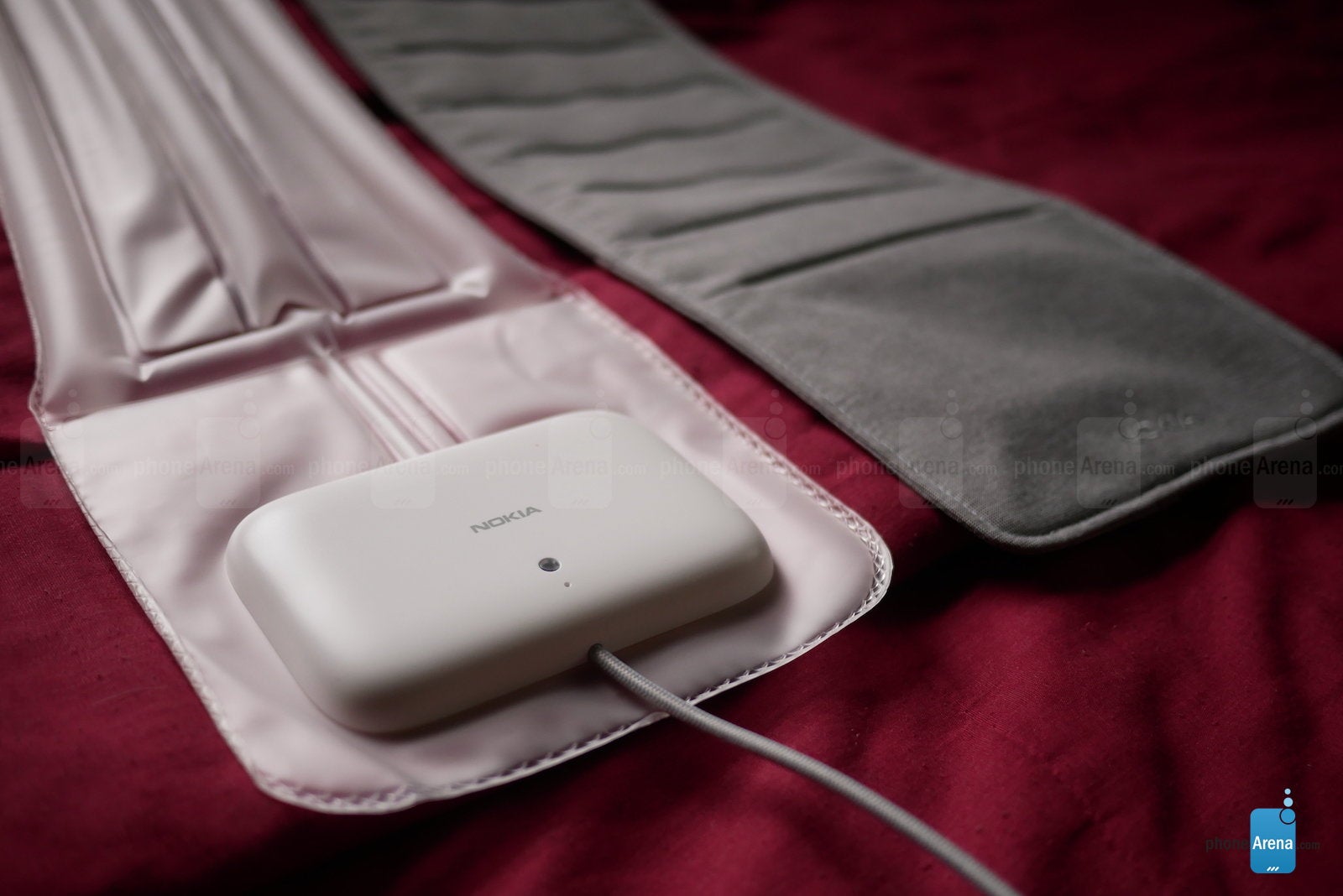 Setting up the Nokia Sleep Pad is a very straightforward process, as is using it for sleep tracking. Just plug in your Sleep Pad, put it under your mattress, open the Nokia Health Mate app, follow the prompts and allow the Pad to calibrate. In about 5 – 10 minutes you'll be ready to count (and quantify) some Z's.
Sleep tracking and analysis happens automatically, so all you need to do is snuggle into bed and let the Pad do the rest. As with any automatic tracking, there will be false positives, as in the case of lying in bed and watching TV. Thankfully, the Nokia Health Mate app allows you to edit any detected sleep events in the case of such inaccuracies.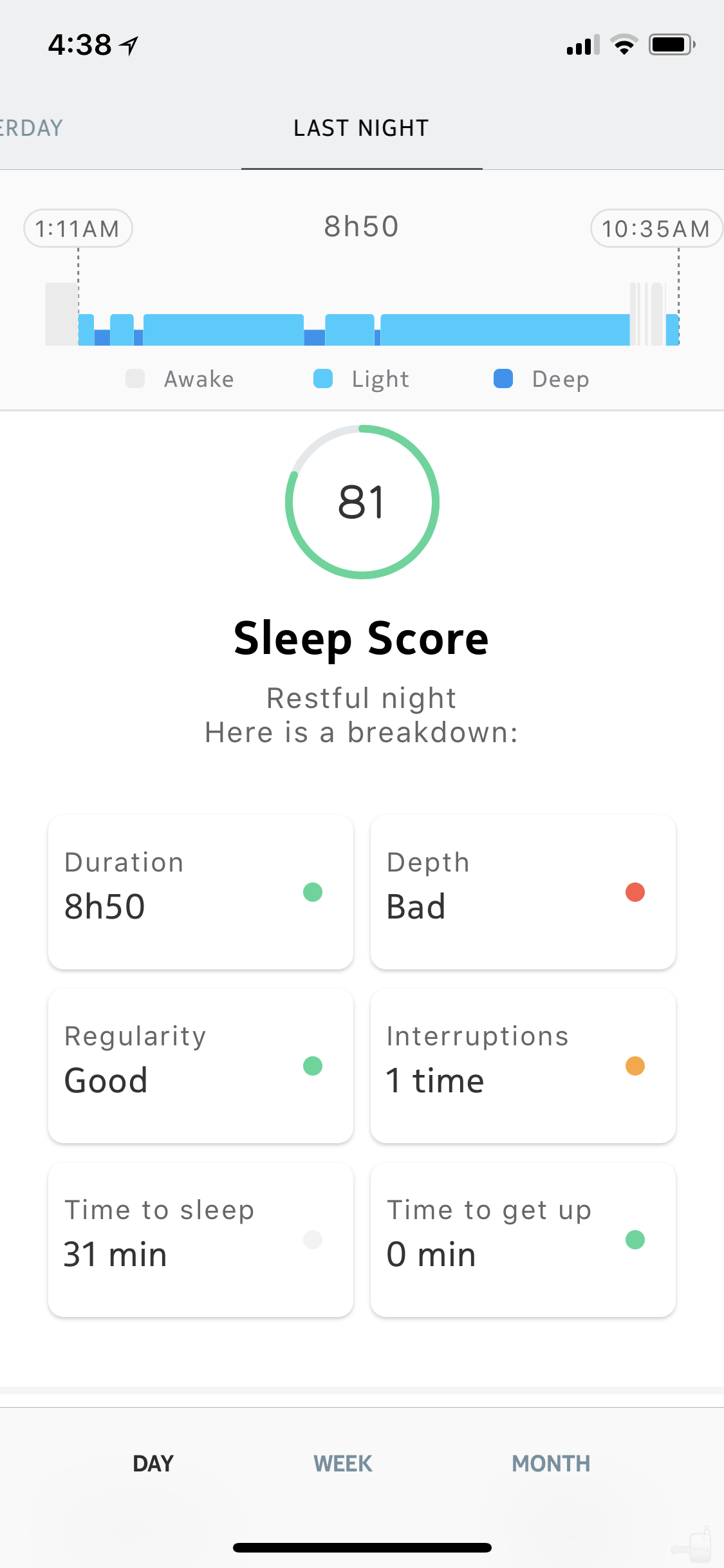 After a night's rest, or even a nap, the Nokia Sleep Sensing Pad will let you know how you slept with a 0 – 100 sleep score. This score is based on duration, time to fall asleep/get up, depth of sleep, and consistency of your nightly slumbers. The depth in particular is broken down into time spent awake, in light sleep, deep sleep, and REM. In addition, the sleep pad listens for and annotates snoring events while also measuring your heart rate.
The Nokia Health Mate app, which is used to view this data, is the very same one used by Nokia's wearable devices, and as such data from all your Nokia branded trackers is aggregated into an easy-to-read, scrollable feed. Not much is given in the way of personalized advice to get better sleep, but a handful of generalized articles on the subject are provided within the app. We'd definitely like to see some tailored advice for users to improve their sleep, which would really help set this tracker apart, but otherwise the sleep pad does seem reasonably accurate in its tracking.
Home Automation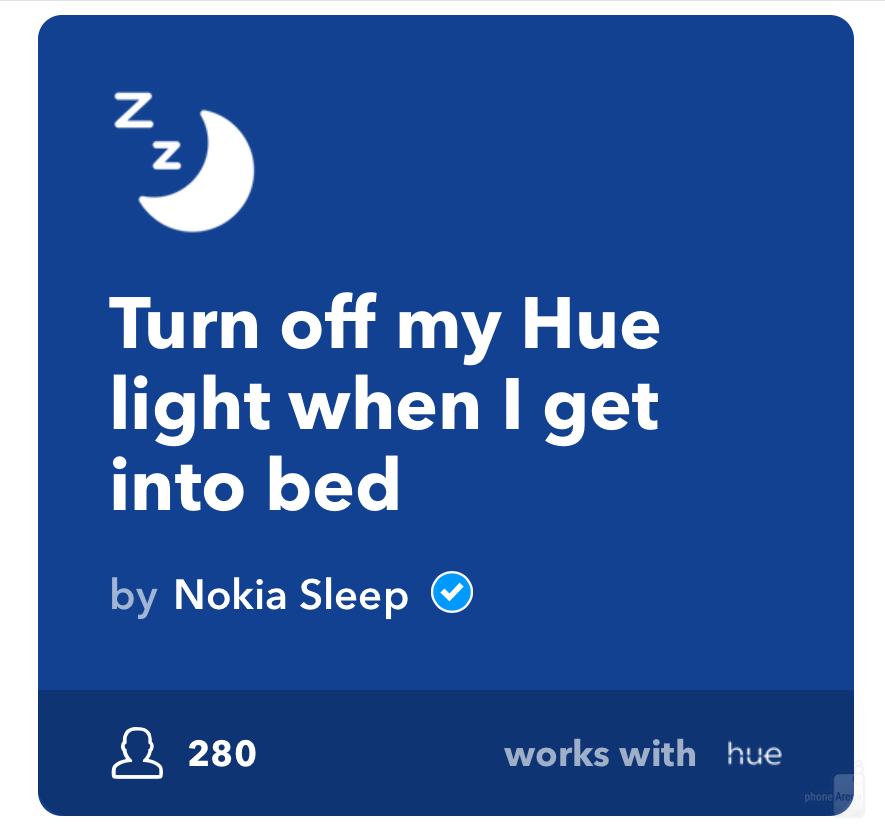 The Nokia Sleep Sensing & Home Automation Pad, as the name suggests, also has some aspects of home automation. Plugins, or "applets", for the popular automaton app IFTTT can be enabled to put this pad's sensors to use in other ways. For instance, you can enable an IFTTT applet to have your Phillips Hue lights dim when you lie down in bed or even have your sleep logs journaled in a Google Docs spreadsheet. These are not only easy-to-setup, fun perks to have centered around your sleep but they can also help improve users sleep hygiene.

Conclusion
Nokia's Sleep Sensing & Home Automation Pad is a straightforward and useful device for what it offers. Setup and use is quick and easy being a more "set it and forget it" type of device. Sleep tracking is automatic and also well within the parameters of decent accuracy, while home automation is just as easily initiated and useful. Both are conducive to a better night's sleep, but the Nokia Health Mate app needs to step up its role in actively improving your sleep by giving users tips and tailored feedback for their logged data. All that data is there, might as well do something useful with it. Still, we don't mind leaving this pad under our mattress for some home automated goodness and an extra set of eyes on our abysmal sleeping habits.