Nokia N9 now shipping with a daring price tag
25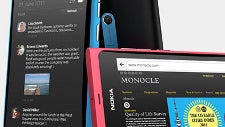 The
Nokia N9
is now finally shipping to stores in the limited markets where the device will be available and it has been confirmed to arrive in a 16GB and 64GB variations carrying a retail price tag of some $650 (480 euro) and $730 (540 euro), respectively. And yes, that's around the price or even more expensive in some markets than dual-core heavyweights like the Samsung Galaxy S II The company hasn't announced an official release date, but some analysts including Nokia insider Eldar Murtazin claim it's landing on shelves on October 15th.
In case, you've forgotten - and you well could have as the
N9 was announced more than three months ago
- the Nokia N9 comes with an all-swype no-buttons interface and the MeeGo operating system. The handset is expected to be the first... and last fruit of Nokia's MeeGo labor. Except for the unique UI, the phone comes with a cushion-like design and colorful plastic body.
The technical details include: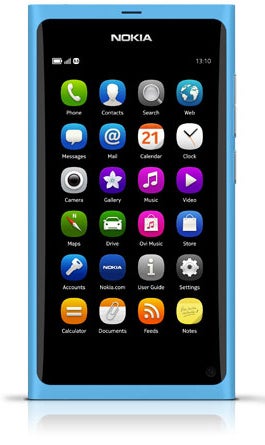 - a 3.9" AMOLED display with a resolution of 854 x 480 pixels and 16:9 aspect ratio,
- 1GHz TI OMAP processor,
- 8MP camera with 720p video capture,
- 3G HSDPA at 14.4Mbps,
- NFC,
- black, cyan, magenta colors.
But the specs - as important as they are - weren't supposed to be the main highlight of the handset. It's of course all about the MeeGo operating system arriving in its Harmattan flavor here. Sadly, the platform seems to be doomed with Nokia already opting for Windows Phone as its main operating system. And rumor on the street is that first of those are arriving mid-December. Nonetheless, would you consider the N9, now that it's so close to arrival?