Nokia N1 specs review - Back In Black
95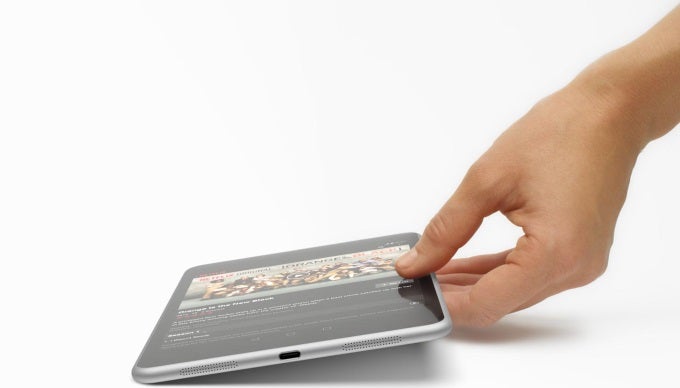 It took much shorter than anticipated for Nokia to orchestrate a comeback ceremony after Microsoft acquired its smartphone business. The Nokia N1 is the first tablet from the Finnish manufacturer since the Lumia 2500, and by the looks of it, it has quite a lot to offer for your money. We're talking premium design, cutting edge internals, and Android 5.0! Come on, you didn't think Nokia would resurrect Symbian on a tablet that has to battle the Nexus 9 and iPad Mini 3, did you? Now, let's see how the Nokia N1 is about to begin the next chapter in Nokia's history.
Design
Aluminum unibody design, remarkable thinness, stereo speakers. Ring any bells?
The Nokia N1's design and appearance immediately attracted comparisons to Apple's iPad Mini 3, and for good reason. It's pointless sugar-coating the fact that, for the most part, it looks like a competent clone with little difference in design and dimensions to speak of. However, this is no reason to cry wolf. While Nokia isn't to be respected for closely imitating a fine, successful design, the end result is, unarguably, one sleek Android tablet. And ultimately, this matters to the majority of customers more than enjoying an original creation. Besides, Nokia is in no position to take risks. After Microsoft acquired the company's smartphone business, its hardware venture is, essentially, a startup with the initial advantage of an established brand. We're not saying Nokia should be "forgiven", and neither are we blaming the company in the first place. We're just stating some clean facts - feel welcome to make what you want of them.
That aside, let's examine the Nokia N1 a little closer. This is a handsome tablet that measures a compact 7.90 x 5.46 x 0.27 inches (200.7 x 138.6 x 6.9 mm) at a weight of 11.22 oz (318 g). It is constructed from one plate of Aluminum and has the appealing advantage of a fully laminated display that sits completely flush with the body. This gives "unibody construction" a new meaning - the Nokia N1 is literally seamless. It is also comfortable to hold, owing to its portable dimensions and smooth edges. While waterproofing would have served the icing on the cake, the package is truly premium as a whole.
What else is there to point out? The button placement is the same as on the iPad Mini 3 - the power key and volume buttons are on the top right. On the very bottom, you'll find the punctures indicating the presence of 0.5W stereo speakers. There's also a microUSB port of the "reversible" type C kind. We can't tell you how much we want these to become the norm on all USB devices!
The Nokia N1 will be available in Natural Aluminium and Lava Gray finishes. We can't help, but wonder - is the Champagne Gold version coming anytime soon?
Display
A screen that meets this and next year's standards.
Zero-gap design and full lamination isn't all the Nokia N1's 7.9-inch display has to stand out with. We haven't seen the panel is person yet, but its technological profile sounds delightful - IPS LCD panel, 1536x2048 pixels resolution, 324ppi pixel densiy, all of that topped off with Gorilla Glass 3. If Nokia has gotten the colors, viewing angles and brightness levels right, reading, gaming, and multimedia will be awesome on this screen.


Nokia's Z Launcher redefines the Android experience.
The fact that Nokia's first tablet in a long while is powered by Android 5.0 is impossible to miss. What's even more interesting is the custom code that runs on top. Meet Z Launcher, quite possibly the simplest, most streamlined Android interface to come from a major brand. It offers a very different user paradigm compared to the typical desktop-like experience. Nokia touts Z Launcher as "the fastest way to access everything on your phone." Expect to see your homescreen dynamically change throughout the day, showing a choice of up to six apps, contacts and websites based on how and when you use your phone. The other interesting nugget is the gesture control that lets you "scribble" a sign or letter with your fingers to activate a certain feature.
Can't wait to see what Nokia is up to? Z Launcher is in beta mode and
available freely from the Google Play store
. You can download it and test it yourself right this second, if Google Play deems your device compatible. Owners of the Samsung Galaxy S5, Galaxy S4, and Nexus devices have the best chances.


Processor and memory
Intel 64-bit processing and late 2013 PowerVR graphics inside mean business.

The Nokia N1 is a generously spec'd device. It is powered by a an Intel Atom Z3580 (Moorefield) quad-core 2.3GHz 64-bit processor. This is a top of the line processor with similar performance to current flagship solutions such as the Snapdragon 805 and NVIDIA Tegra K1 processors. It is paired with the PowerVR G6430 GPU. This graphics unit was announced back in September 2013, and it went right inside the iPhone 5S and iPad Mini 3. In other words, you are getting a unit that is outperformed by the NVIDIA Tegra K1 chip inside the Nexus 9, but is exactly the same as in the Nokia N1's direct competitor. While PowerVR's latest silicon, which went inside the iPad Air 2, is roughly two times more powerful, this chip will be able to keep up with the best of them a year or two from now on. The RAM memory is 2GB, and the storage space is 32GB (less in reality, due to how file systems address memory). This powerhouse is ran by a 5300mAh battery. Given Intel's energy-efficient processors, the battery life shouldn't disappoint. The lack of GPS and cellular connectivity is a tad disappointing, though.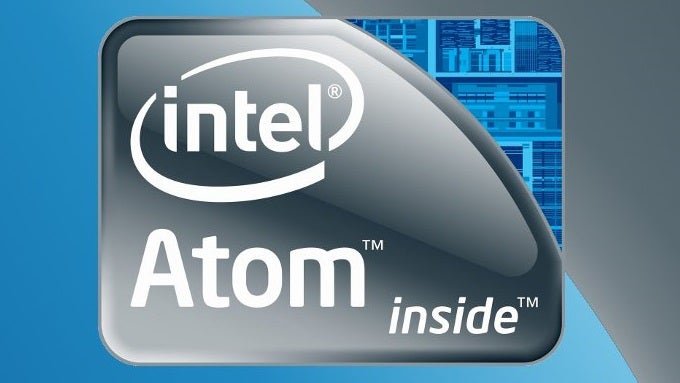 Camera
An 8-megapixel main camera and 5-megapixel front camera
To old and budding tablet photographers, the Nokia N1 offers an 8-megapixel main camera with autofocus and 1080p video recording capabilities. The front cam is a 5MP unit, which means you'll look great in video chats and selfies. There are no flashes of any kind, though. One has to wonder whether Nokia will be able to bring its imaging expertise from PureView-branded Lumia phones onto the N1 and future products. Hopefully, the Finns will offer something to retain their photographic reputation.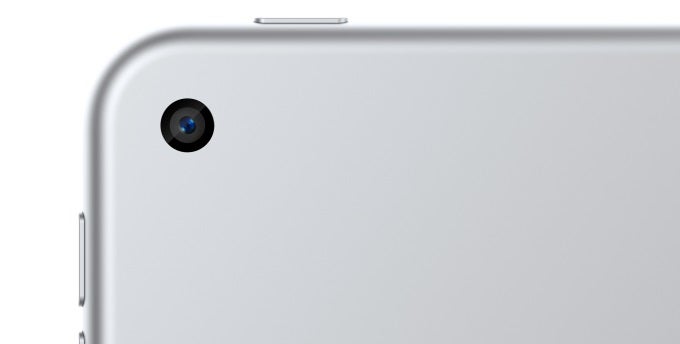 Expectations
If Nokia markets it properly, the Nokia N1 will sell like hotcakes.
Priced at an aggressive $250 before taxes, we expect the Nokia N1 will sell like hotcakes to tablet enthusiasts, assuming the company markets it properly. The Nokia N1 is the fiercest Android competition to the Google Nexus 9 right now, with similar horsepower, but better design and much comfier pricing. However, the question when Nokia will launch this bombshell still looms over our expectations. Only a tentative release timeframe is provided - early 2015. The first country to get the tab will be China, possibly due to Foxconn acting as Nokia's manufacturing partner. If you have a million of these little wonders sitting in a warehouse in China, you might as well go about selling them.
Ahh, it's good to have Nokia back! We think the N1 is a sign of great things to come - especially when the company's contractual obligation to Microsoft to abstain from smartphone making expires. What's your opinion?