Nokia N1 hands on: the first Nokia Android tablet
10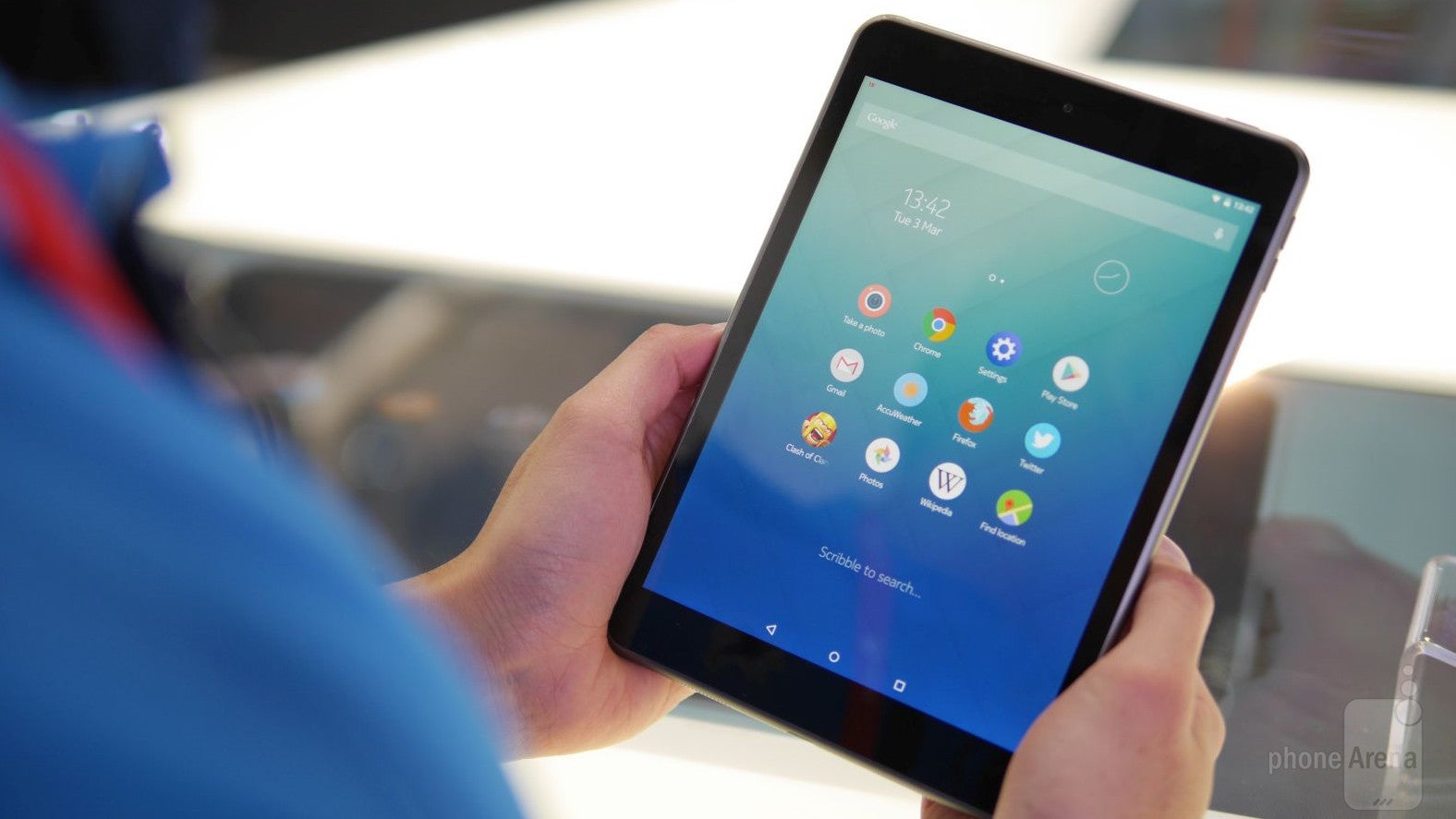 The Nokia N1 is Nokia's Android tablet. It's available right now in China, with plans to sell it elsewhere down the road. Right now, it's selling in the East for the equivalent of $257, and it is manufactured by Foxconn - the same company that Apple & Microsoft devices.
For a $257 device, the Nokia N1has pretty good build quality. It kind of looks like an iPad mini 3 because of the design language. You have uniformly flat front, top and bottom, and there's a nice aluminum chassis to go along with it.
The left side is pretty clean. On the bottom, you have your front-firing speakers and microUSB port, and up top, you have a power button and a 3.5mm headset jack. On the back, there's an 8MP main camera with auto focus, so you can take pretty decent photos.
The tablet has a 7.9-inch 1536 x 2048 resolution IPS LCD display, which is pretty awesome. It's a sharp screen with great viewing angles. Inside, there's a 2.3GHz quad-core Intel Atom Z3580 processor ticking with 2GB of RAM, and the battery unit is of 5,300mAh capacity. Non too shabby, indeed!
The tablet runs Android 5.0 Lollipop with the Z-Launcher interface. Z launcher learns from your habits - what apps you use on a daily basis, and how you use them. You can write letters on the screen to execute different gestures & apps, or open websites. It's a polite, uncluttered interface that still offers the full Android 5.0 Lollipop experience.
We still don't know when the Nokia N1 will reach the States or other locations across the globe, but we'll keep you posted if we get to learn more about it.