Nokia Music update adds more features for Windows Phone 8 powered Lumia models
11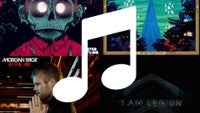 Nokia Music has been updated for Windows Phone 8 powered Lumia models, adding useful new features like
concert notifications
which alerts you to upcoming gigs that will be taking place in your area. This way, you can buy tickets before the scalpers purchase all of the good seats. You can also "Like" a particular artist or let the Nokia Music app "Like" other artists based on the music you play from the app. "Liking" an artist is important because as soon as one of the artists you "Like" releases a new album, you're alerted to it and on it like white on
Walter
rice.
Pin Nokia Music to your home screen and you'll see cover art from the album you're playing at the moment. You'll also be receiving any important music news hot off the press.
"These latest features are designed to take you closer to the music you love, with notifications whenever there's something new happening for one of your favorite artists."
-Nokia
The Nokia Music update is available for all Nokia Lumia models running Windows Phone 8 and can be found starting today (Tuesday) at the Windows Phone Store. And if you feel a little more musical, you can upgrade to Nokia Music+ for $3.99 a month. This allows you to have unlimited downloads and skipped songs, see lyrics displayed in karaoke, scrolling or swiped style, and listen to a higher quality stream so that the music you love to hear sounds great.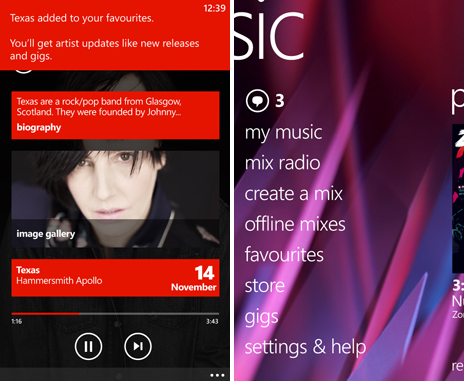 Screenshots from Nokia Music
source:
Nokia
via
FierceMobile