Nokia Lumia 930 and Lumia 530 star in new promo videos
7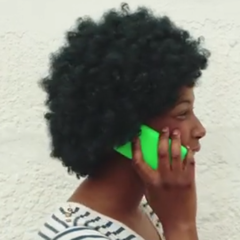 Nokia (or rather, Microsoft Mobile) today released new promo videos that present two of the latest Windows Phone
8.1
devices: a high-end one, and a low-end one.
The high-end handset is the
Lumia 930
, which was launched in various markets (including the UK) earlier this month. The Lumia 930 promo video concentrates on the benefits of Microsoft's OneDrive, which lets you to "bring everything together" whenever you're using your phone, your Windows tablet, or your Windows PC. Microsoft currently offers 15GB of free storage space to all new OneDrive users, allowing them to upload and sync music, videos, documents, and so on.
As for the low-end Windows Phone 8.1 device that has a new promo video, this is the
Lumia 530
. Expected to go on sale next month, the Lumia 530 might be more important to Microsoft than the Lumia 930, because it's very cheap (starting at around $100) and could reach millions of customers. The Lumia 530 promo video suggests that the handset will offer "power for the people".
The older Lumia 520 was
sold in 12 million units
, so it certainly brought a bit of
Microsoft power
to a lot of people. Will the 530 be just as popular? Well, we'll have to wait and see. In the meantime, both the Lumia 930 and Lumia 530 promo videos can be watched below.