Nokia Lumia 900 to be released in March?
8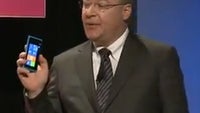 Has the
Nokia Lumia 900
caught your attention? If so, you are not alone. In fact,
everybody seems to like Nokia's first LTE Windows Phone
, and a number of people are probably thinking of grabbing one when it hits the shelves. There is one thing that was omitted during the Lumia 900's announcement, however, namely its release date. All that we were given was the rather vague
"next few months"
statement.
But now, thanks to a clue spotted inside of a Nokia Developer newsletter, we have a reason to believe that
the Nokia Lumia 900 could be available for purchase no later than March of this year
. The one who shared the discovery with the world clarifies that March 18 could be the smartphone's exact release date.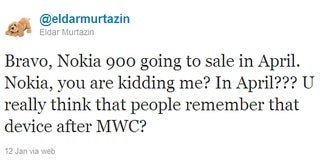 On the other hand, others claim that the Nokia Lumia 900 will be released at a later date. Blogger Eldar Murtazin tweeted that the smartphone is scheduled to launch in April, which is approximately three months from now. From where he got a hold of this information, however, remains unclear.
If the above information turns out to be correct, the consequences for Nokia might be disastrous. As Eldar points out, MWC kicks off in a matter of weeks, and the handsets that are going to be announced there might steal all of the crowds attention leaving the Lumia 900 in oblivion. But even if the smartphone launches in March, we should not forget that the HTC Titan II, which is also powered by Windows Phone and also boasts support for LTE, is on its way. If the Titan II launches before the Nokia Lumia 900, it might be the device that Windows Phone enthusiasts will flock to instead.
What do you, guys and girls, think? Will the month of March be a little too late for the Nokia Lumia 900's launch, or you think that the smartphone is worth the wait? Feel free to share your thoughts in the comments.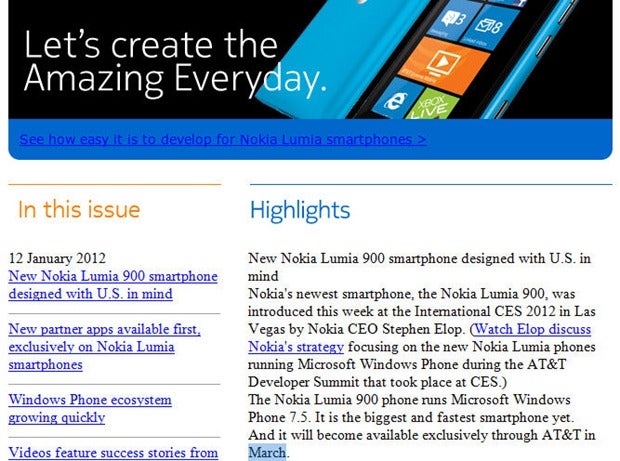 The Nokia Lumia 900 release date may be in March