Nokia Lumia 510 teased by Nokia India, coming soon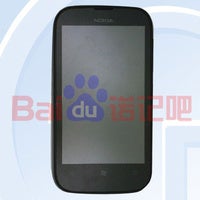 And the latest clue to confirm the existence of the Nokia Lumia 510 comes courtesy of Nokia India, which posted the following on its Facebook page:
"610 - 100 = ? Stay tuned. Coming soon."
The post (now pulled) makes it clear that Nokia will once again push the boundaries to just how cheap a Windows Phone can get, after doing that earlier this year with the announcement of the Lumia 610. But just how cheap will it be?
Well, we don't really know for sure, but some say it might be offered for
as little as $150 off-contract
in select markets. And that's not bad considering the rumored hardware specs of the Nokia Lumia 510: 4-inch WVGA screen, 800MHz processor, 256MB of RAM, and a 5-megapixel camera.
The Nokia Lumia 510 is expected to launch in China, India, and probably other emerging markets in the near future. Will it ever come to Europe or the U.S. remains unclear.
Thanks for sending this in!
source: Nokia India via
Unleash The Phones