Nokia Lumia 1020, EOS, 909…Elvis to retail for $602, will be available in three colors
31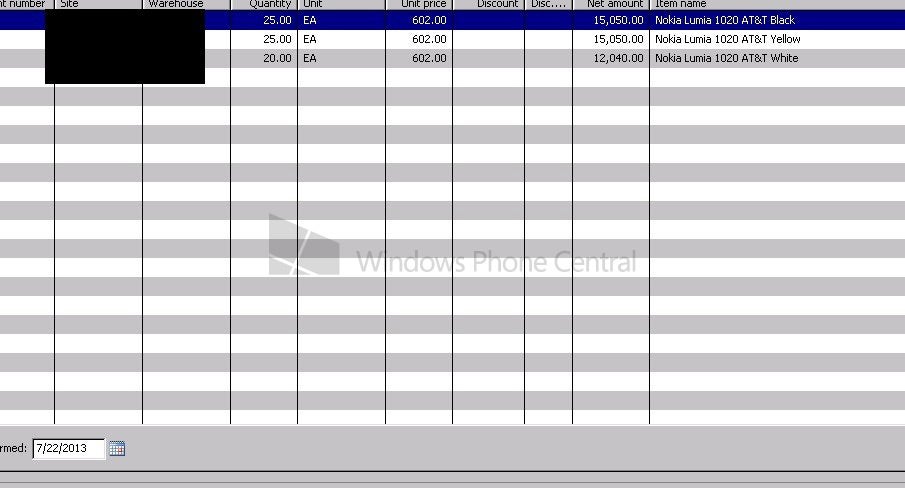 Okay, we really do not know what the new super-camera-smartphone will be called. So for this article, we will use the codename (because Elvis is cool no matter what). When it rains it pours though, as the leaks for the new Nokia are coming fast and steady.
We came across this leaked screenshot purportedly from a Microsoft employee for their retail store. The screen shows Elvis being called the Lumia 1020, but more interestingly, Elvis is listed in three colors, black, yellow and white.
The price shown is $602 per unit, so actual retail prices will certainly vary from location to location. What the subsidized price might end up being is anyone's guess because we are pretty certain that Nokia has been incentivizing subsidies with its other devices and that trend is likely to continue.
The leakster explained that the date of 7/22/2013 in the bottom left is when that location is expected to receive the shipment which is only 11 days after the expected announcement. Add a day or so for it to be on the shelves and it is looking solid for a July launch of Elvis. That would certainly not be a bad thing, a device announcement with a price and with a release date (
and
a name). How often does that happen?
source:
WPCentral