Nokia 808 PureView gets a U.S. release date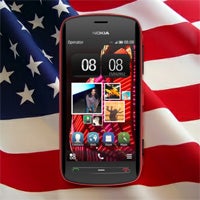 For those of you thinking about shelling out some hard earned cash to get an unlocked Nokia 808 PureView here in the states, a release date has finally been published for the device.
In addition to a release date, Nokia also gave T-Mobile customers some good news by updating its blog post saying that the Nokia 808 PureView
will not be limited to 2G speeds on T-Mobile
. In addition to AT&T the device "works just fine with T-Mobile in the United States."
If this all sounds good to you and you're ready to fork over $699, head on over to Amazon to pre-order the device now.