Nokia 6 vs Moto G4 Plus vs Samsung Galaxy J7 (2016): specs comparison
13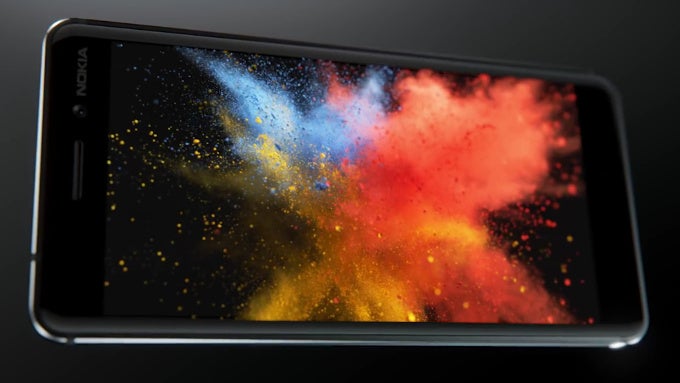 The
Nokia 6
is the first phone that marks the return of one of the most popular phone makers of the early 2000s and 1990s.
And while this is not the same Nokia that we used to know, the brains behind the new Nokia phones are some of the clever ones that brought to market iconic phones of the past.
The Nokia 6, the first creation of the new Nokia, is a phone that will, at least initially, be exclusive to China. A 5.5-inch device with a Snapdragon 430 under the hood, it will enter the affordable to mid-range segment, priced at the equivalent of some $250. And while we can't help, but think about Nokia phones as rivals to Apple iPhones and Samsung Galaxies, the reality of this particular device is that it will compete against similarly priced phones like the
Moto G4 Plus
and
Samsung Galaxy J7 (2016)
.
So how do they compare? Let's take a look at a good ol' cold-blooded specs comparison right below.
Proximity sensor
Scratch-resistant glass, Ambient light sensor, Proximity sensor
Scratch-resistant glass, Ambient light sensor, Proximity sensor
Samsung Exynos 7 Octa 7870 (14 nm)
Qualcomm Snapdragon 617 8952
Qualcomm Snapdragon 430 8937
Octa-core, 1600 MHz, ARM Cortex-A53, 64-bit
Octa-core, 1500 MHz, ARM Cortex-A53, 64-bit
Octa-core, 1400 MHz, ARM Cortex-A53, 64-bit
Mali-T830 MP2
Adreno 405
Adreno 505
Android (7.0 Nougat, 6.0 Marshmallow)
Android (8.1 Oreo, 7.0 Nougat, 6.0 Marshmallow)
Android (9.0 Pie, 8.1 Oreo, 8.0 Oreo, 7.1 Nougat)
Fast charging
Fast charging
23.00 hours
the

average

is 19 h (1110 min)
18.00 hours
the

average

is 19 h (1110 min)
32.0 days (768 hours)
the

average

is 0 days (0 h)
3G: 11 hours; LTE: 14 hours; Wi-Fi: 15 hours
Single camera
Single camera
Single camera
13 MP (Autofocus, CMOS image sensor)
Aperture size: F1.9; Focal length: 28 mm
Aperture size: F2.0; Pixel size: 1.3 μm
Aperture size: F2.0; Pixel size: 1 μm
1920x1080 (Full HD) (30 fps)
1920x1080 (Full HD) (30 fps)
1920x1080 (Full HD) (30 fps)
Video calling
EIS, Video calling
Video calling, Video sharing
5 MP
5 MP
8 MP
1920x1080 (Full HD)
1920x1080 (Full HD)
5.97 x 2.99 x 0.31 inches (151.7 x 76 x 7.8 mm)
6.02 x 3.02 x 0.39 inches (153 x 76.6 x 9.8 mm)
6.06 x 2.98 x 0.33 inches (154 x 75.8 x 8.4 mm)
5.96 oz (169.0 g)
the

average

is 6.5 oz (184 g)
5.47 oz (155.0 g)
the

average

is 6.5 oz (184 g)
5.96 oz (169.0 g)
the

average

is 6.5 oz (184 g)
Back: Plastic; Frame: Plastic
Back: Aluminum
Fingerprint (touch)
Fingerprint (touch)
Touch sensitive control keys
Interchangeable covers
Touch sensitive control keys