Unannounced Nokia 2 to pack a large 4,000 mAh battery
16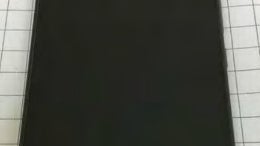 After releasing the Nokia 8 flagship, HMD Global is nowgetting ready to announce a significantly less pretentious smartphone. Apparentlycalled Nokia 2, the upcoming device was first seen last month in some photosrevealed by the FCC (the US Federal Communications Commission). Now, we canshare a new, and pretty important detail about the handset.
According to documents shared by the FCC, the Nokia 2packs a 4,000 mAh battery - the largest we've seen inside a Nokia-brandedAndroid phone thus far. Such a generous battery might be able to last 2days on a single charge, especially since the rest of the handset's featuresshouldn't be too power-hungry, possibly including a 5-inch display with 720 x1280 pixels, and a Qualcomm Snapdragon 212 processor. Just like the other four Nokia smartphones introduced this year, the Nokia 2 will run near stock Android Nougat.
For now, there is no word on when the Nokia 2 is expected to beannounced, and neither on where and for how much it will be sold. In anycase, the smartphone will almost certainly cost less than the slightly superiorNokia 3 (sold for about $160 unlocked).
To us, a new, cheap (and hopefully reliable) Nokia smartphone with a long-lasting battery sounds like a good idea. What do you think?
source: FCC via Roland Quandt (Twitter)