Node brings sensors to iPhone, Android by the bucketload
3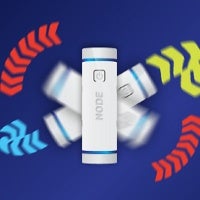 Every once in a while there's a project on Kickstarter that promises to bring a revolution and
Node
seems to be one of those brilliant ideas augmenting your smartphone experience with a plethora of sensors.
Node is a project allowing everyone from the computer illiterate to techies to
"explore the fun and power of sensors."
It's a neat accessory that communicates with the iPhone 4S and Android smartphones via Bluetooth and in order to be so effective it uses Bluetooth 4.0 on devices that support the low-energy specification.
So what is there exactly? The first element of the tubular Node is its "Kore" - a place where the gyroscope, magnetometer and accelerometer, its three most basic sensors, stay. On the two ends of the device, there are two swappable caps or modules. Initially, if the Kickstarter project gets funded, there will be two modules: Luma, an 8-LED light setup you can use as a flashlight and can sync with the camera to use as flash, and Clima sensing barometric pressure, wind speed, temperature, and humidity.
But there's much more modules planned for the future. The next one in line is Oxa - a module that will detect the density of various
gases
in an area and that's particularly useful to alert you about quiet killers like carbon monoxide. Oh yes, and it's the right place for your fart jokes.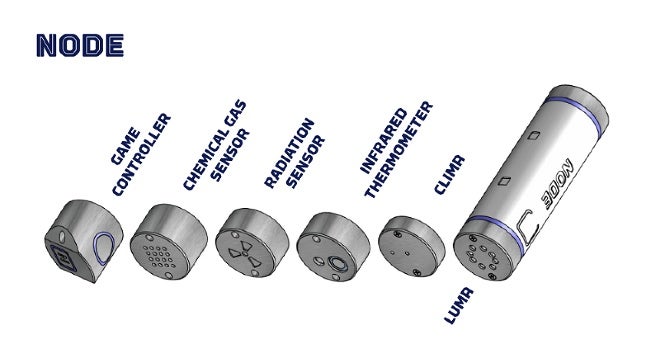 On the software side of things, Node promises absolute freedom. Open API, Open Firmware, Open Source Code - that's the promise of this accessory which can turn out to be a great platform for developers as well.
There's a full explanation of what Node can do in the video below and at the source link, so feel free to jump there to get informed. In the meantime, there's still 10 days until this project deadline expires and it needs your backing. Node has generated nearly $35,000 out of its $50,000 goal needed for the accessory to go into mass production. Here's how much you'd need to donate to get one:
- $175 would buy you one Node core with aluminum end caps
- $225 buys you a Node bundle with one Luma and one Clima module
How do you like it?