No more CDs in Sony Ericsson boxes
2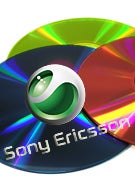 Sony Ericsson
fans must be suffering from acute lack of news from the company. After
announcing the Satio, Aino, Yari
then their two eco-friendly handsets (
C901 GreenHeart and Naite
) in quick succession, the manufacturer´s press release machine came to a standstill and it wasn´t until yesterday it gave signs of life, even if to just passed out on the
announcement of the Xperia X2
- although in way, the short address confirmed the existence of the phone. But a piece of news has finally appeared today that relates to upcoming models and goes the manufacturer will not supply boxed versions of their upcoming cell phones with software CDs. This is not a bad idea indeed, since most people have access to the Internet anyway, meaning they can easily obtain the necessary software pack, such as Media Go or Media Transfer.
During our review tests of the latest handsets of the manufacturer (say, the
Yari
and
Aino
), we did notice they got recognized as Mass Storage Devices when connected to a PC and we had the option to allow them to automatically install the software pack that normally comes on software CDs. This basically means that you don´t need internet connection or a boxed CD to get the software you need.
Congrats, Sony Ericsson! It would be nice if see more manufacturers adopting the idea.
via
SEMC blog
Invalid image meta